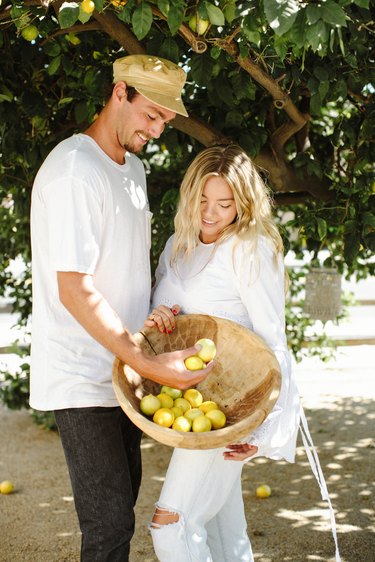 Who: Ali Barkouras and Drew Primrose
Where: Tustin, California
Style: Bespoke California cool
Ali Barkouras and Drew Primrose have been inseparable since becoming high school sweethearts in Orange County, California. Six months ago, the creative couple moved from their 450-square-foot studio in Laguna Beach to a ranch-style home in Old Town Tustin that's been in Drew's family for generations. Barkouras shares, "The place has had a special place in Drew's heart ever since he helped his great grandfather build the barn out back!" Primrose Plateau, as it's called, is a 2,000-square-foot, two bedroom, one bath home that perfectly reflects the California cool vibe of the couple.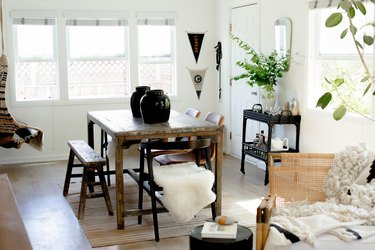 As Director of Brand Development for Luxe Provisions, Barkouras admits she gets a little obsessed with decorating. "Once I knew we were moving in, I started sourcing furniture and eclectic items that gave me that warm, fuzzy feeling," she says. "I was sleepless for many nights designing vignettes in my head."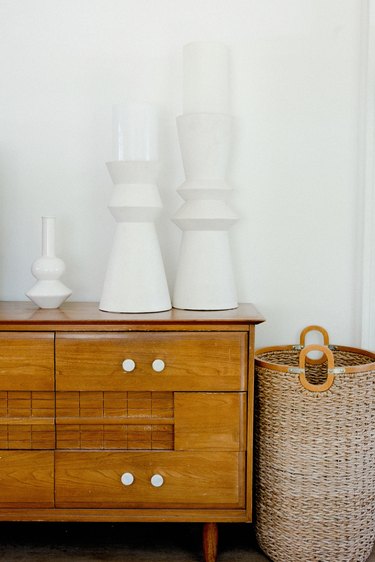 Barkouras and Primrose combined their mutual styles and collected pieces for months before moving in. Barkouras likes to call the overall look of their home bespoke. "It's composed of an array of all our hopes and dreams and has all the things we love most: surfing, travel, ranch, contrast, texture, neutral, warmth," she says.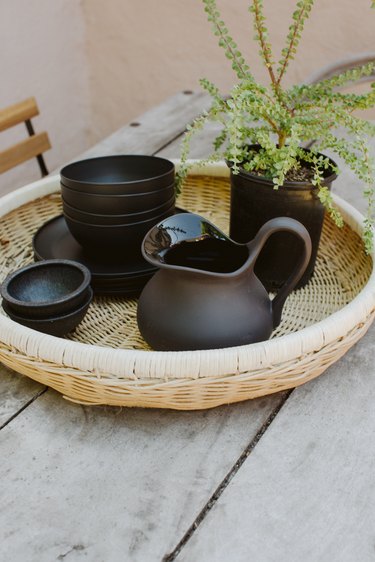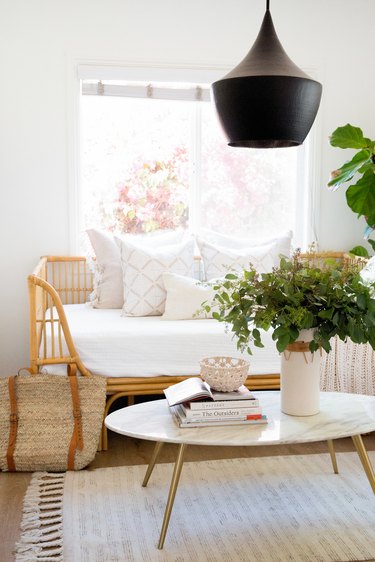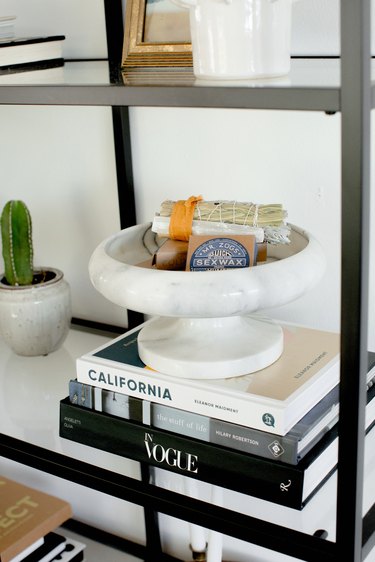 When asked what their favorite spaces in the house are, Barkouras and Primrose agree it's the kitchen or living room. They love to lounge on their round deep vintage sofa with their feet up on the fossilized oyster coffee table. It's also the place to hang out and play games when friends come over. The sofa is one of Barkouras' favorite pieces in the house, along with the butcher block table and hanging chair. "They were the hardest to find," she says. I guess I like the hard to get type!" The room also features paintings by Primrose's mom.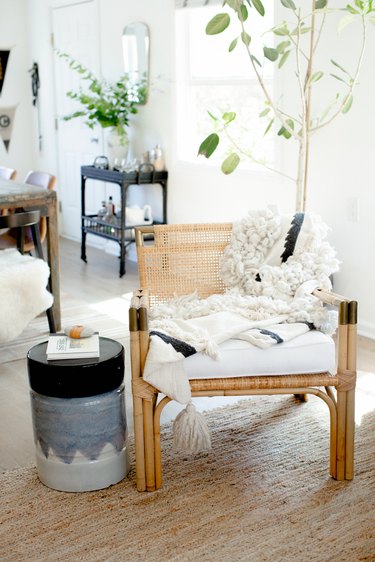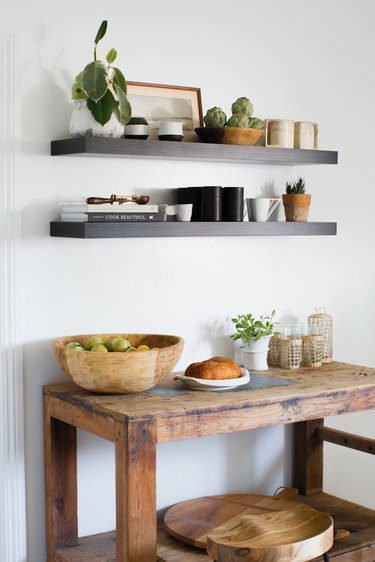 Meanwhile, the minimal white kitchen is another hang out area, with floating wood shelves displaying some of their ceramic collection. "Plus Drew loves to eat," Barkouras adds.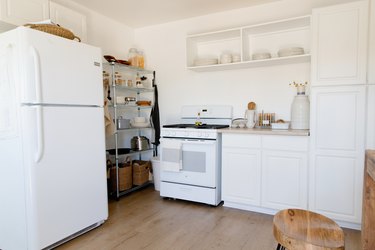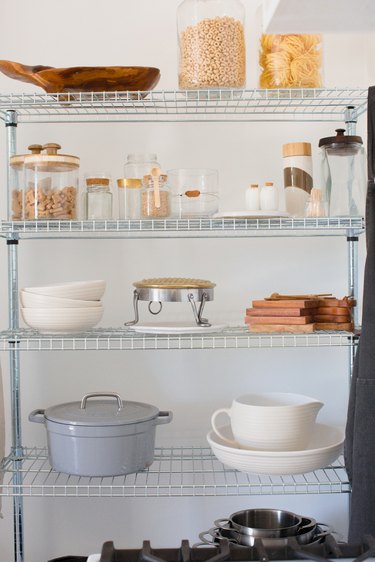 For Primrose, a graphic designer who has a background in the surf industry, another super fave is the half-pipe installed in their yard. "It was a dream since I was little," he says.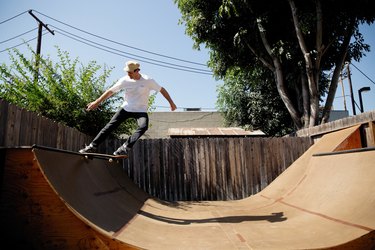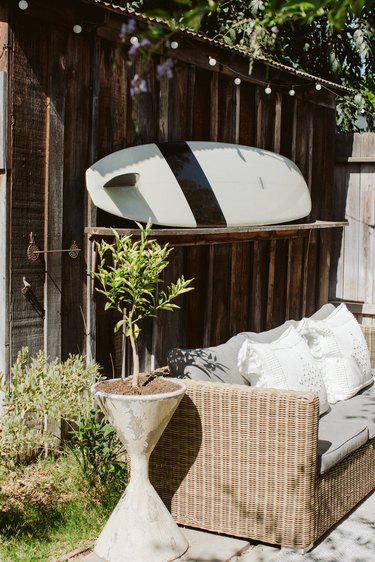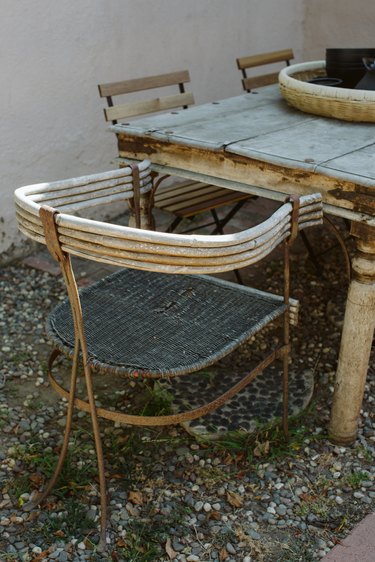 For them, what makes it all work is the mix of old and new, and their puppy, Larry David. Barkouras loves that people feel right at home when they walk through the front door. She says, "It's the biggest compliment to hear our family and friends say how comfortable they feel in our space and how they don't want to leave!"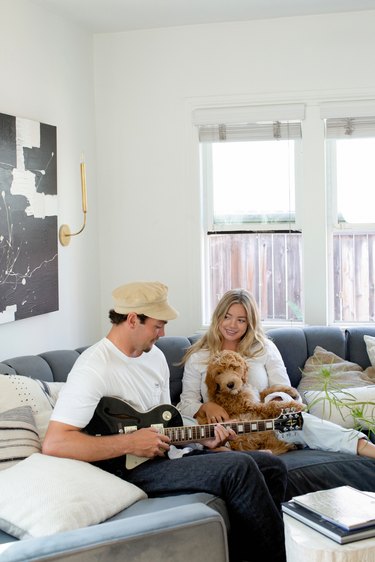 Locals Know Best
Best coffee: Morning Lavender
When we have visitors, we take them to: Chaak Kitchen