We may earn compensation through affiliate links in this story. Learn more about our affiliate and product review process
here
.
Catherine and Bryan Williamson seem like the ultimate natural-born creatives and entrepreneurs.
After all, the Columbus, Ohio-based couple is the powerhouse team behind The Village Host, a chic collection of rental properties; Mix Design Collective, a thriving commercial and residential design firm; and Beginning in the Middle, a popular blog about their adventures in renovation and design.
But there was a time, not that long ago, when they'd have been surprised to hear anyone say they'd end up where they are. Living in New York, Catherine was a risk-averse tax consultant at a large Manhattan-based firm. Her husband, Bryan, was a construction specialist studying furniture design in Bushwick. It took a series of odd events— including a health scare and a stint living in a Motel 6—to get them to this point.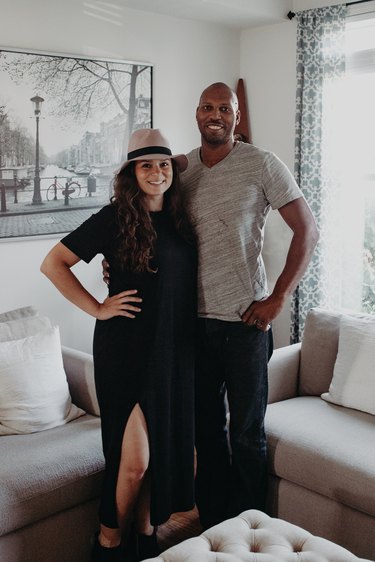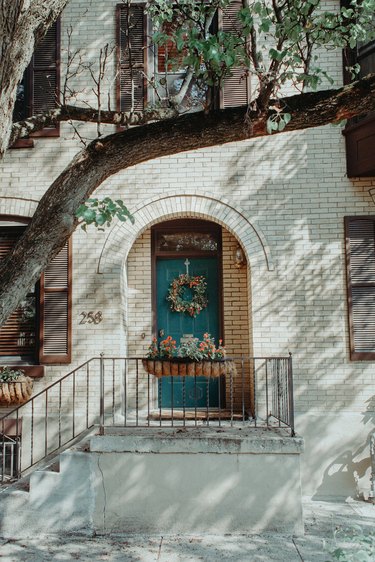 "One of our favorite things about doing this, beyond our love for design and renovation, is we get to see how everyone enjoys the space we created."—Catherine Williamson
It all started when, exhausted by their lives, Catherine and Bryan decided to leave New York for Columbus, where Bryan had grown up. And as they explored the city, they saw opportunity. "There were a lot of boarded up houses and an obvious energy to the city that got my brain going, like, man, this could be really awesome to move here and restore a house," Catherine says. "It got me excited in a way that I don't think I ever had been before."
So they took the plunge on a mid-life re-start. And it's this re-start that Catherine calls Beginning In The Middle, which she launched as a blog, detailing their move and buying and renovating their first home in the neighborhood of Italian Village.
With that first renovation under their belt, they'd started to develop the skills and courage to undertake creative projects. But it was a serious health scare that kicked their entrepreneurial focus into high gear: Catherine was diagnosed — or, as it turns out, misdiagnosed — with cancer. But while the test had been a false positive, the realization it sparked was very real. "Going through that really lit the fire," she says. "It made us want to have a better quality of life and just reduce stress in our lives."
They started small — by listing their spare bedroom as a short-term rental. That led to larger requests for the whole house, and before they knew it, they were basically living in a Motel 6 in order to accommodate the demand. Finally, they moved out, establishing the home — now called the Short North Escape — as the original Village Host property.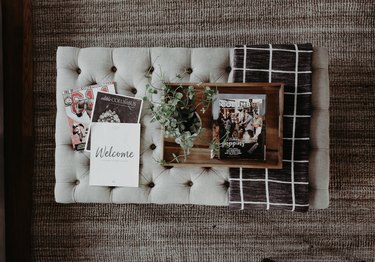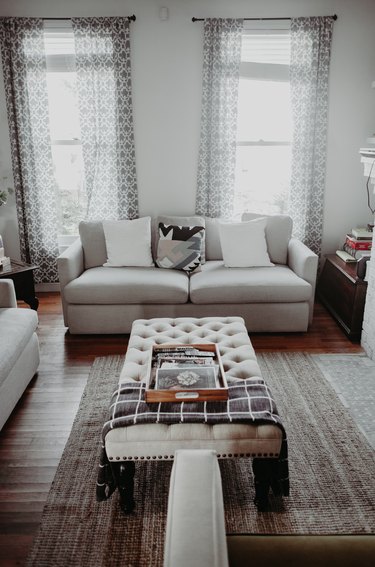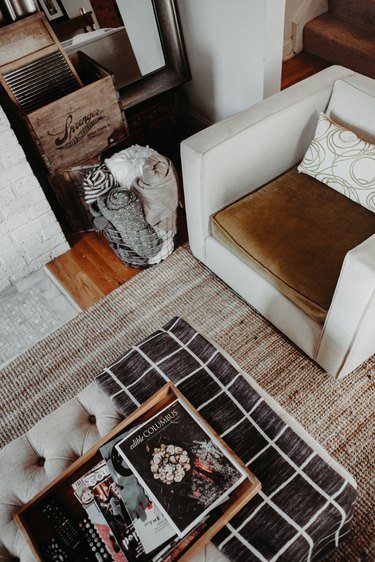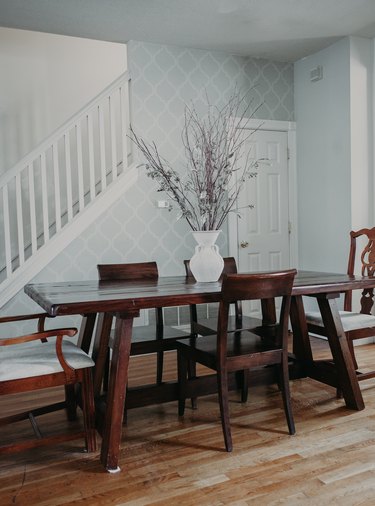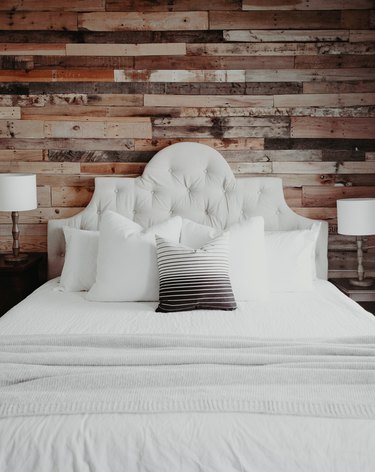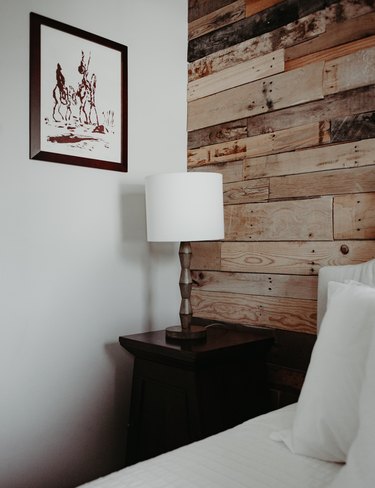 The eclectic Short North home in the Italian Village, one of Columbus' most vibrant urban neighborhoods.
Soon after, they followed that property up with the Historic Townhome in German Village, a stately home located in a picturesque historic neighborhood near Schiller Park, a center of culture and recreation.
Most recently, the duo bought the Blonde Vic, a gorgeous Victorian built in 1900 in the King Lincoln District, a neighborhood known for its historic homes and rich jazz history. Opening this fall, the 3000-square-foot house will be their biggest renovation so far, with an event space on the bottom floor.
Over the four years they've been hosting, Catherine and Bryan have welcomed more than 1500 guests into their properties. "One of our favorite things about doing this, beyond our love for design and renovation," says Catherine, "is we get to see how everyone enjoys the space we created. It's very rewarding to hear a family say they made so many memories at weddings or graduations…just special moments that are made much more special if they're in a house and not a hotel."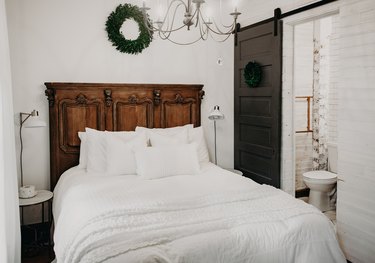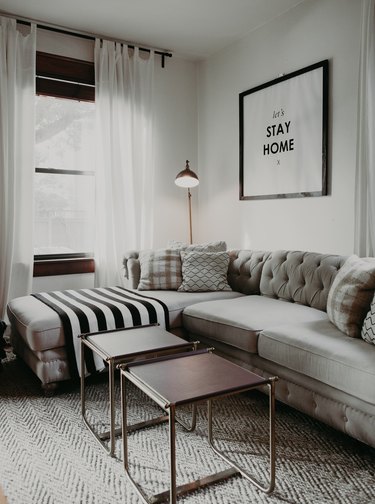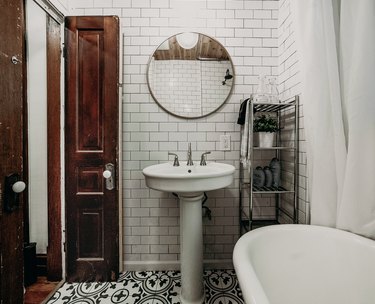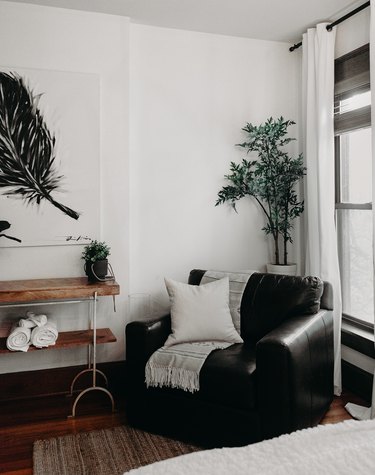 The Historic Townhome by Schiller Park in the heart of German Village, a neighborhood featured on the national registry of historic places.
What had started as a small undertaking was now garnering attention and accolades: their Instagram community was growing quickly (it's now at almost 75,000), and people started turning to the duo for their design, remodeling, and building expertise. "As the blog grew, as the Instagram grew, we got a lot of people asking us to do their kitchens and bathrooms," says Catherine.
The next step, then, was to launch Mix Design Collective, their residential and commercial design company. The work has allowed them not only to leverage their residential experience, but to expand their scope into new types of projects, including commercial properties. "The commercial stuff is different because you're designing for an experience," says Catherine. "It has to be cool and draw customers in, but nobody's concerned about resale value. So we love commercial work because it allows us to push the design limit." They now have two years of client projects under their belt, ranging from full remodels to kitchens and bathrooms to a co-working space design-build.
For two people who began again in the middle, things definitely seem to be working out. When asked about the future, Catherine's reply betrays no trace of her former hyper-practical self. "We'd love to restore an old building that we could turn into something awesome," she enthuses. "Bryan would also love to explore new builds that look like they're old, unique and have lots of character. And I'd love to do a boutique hotel or B&B. We'd love to combine our passions from The Village Host and Mix, and do something even bigger. We'll see!"