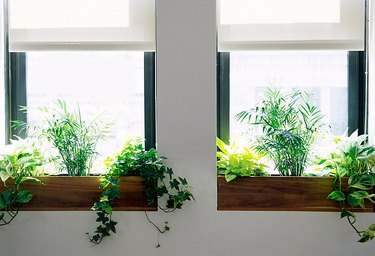 Window flower boxes, like so many decorative elements, have a storied past. Theirs can be traced back to ancient Rome when lower-class citizens who lived in yard-less dwellings used them to grow food, while wealthier folk used them to simply prettify their homes.
Today, window flower boxes continue to be embraced for their timeless charm and hard-to-resist curb appeal. They add depth to structures and provide an opportunity to incorporate greenery and color, an especially appreciated feature in cities where they break up the monotony of apartment buildings and brownstones. And since they're a harbinger of spring and longer days ahead, it's hard not to feel excited at the first sight of abundant window flower boxes.
Are you ready to get your hands a little dirty? Read on for seven inspiring ideas.
1. Let your plants runneth over.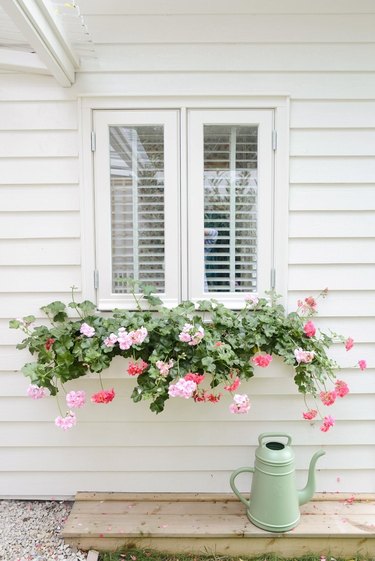 2. Show off your veggies.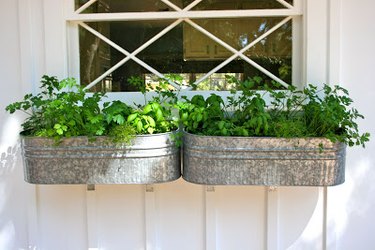 Mom was right when she told you to eat your veggies. The Polished Pebble demonstrates that window flower boxes aren't just for flowers: Keep herbs, fruit, and vegetables within arm's reach all summer long by growing them at home. We love the use of galvanized pots as a stand-in for more traditional planters.
3. Coordinate your exterior paint color.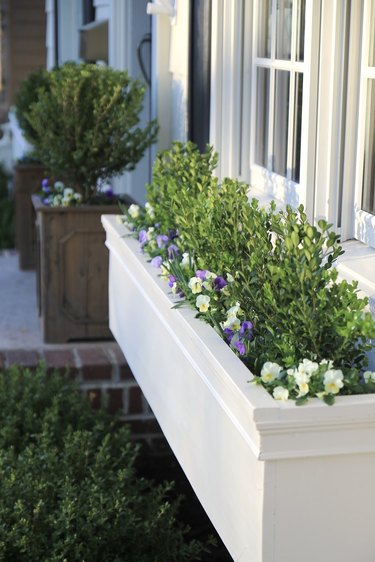 Paint your window flower box the same color as your home's exterior for a cohesive look that adds dimension without distraction. Jenny Steffens crafted these out of pine board, blanketed them in the same creamy white hue as her house, and then filled them with a classic mix of petite purple, green, and white plants.
4. Or create visual contrast.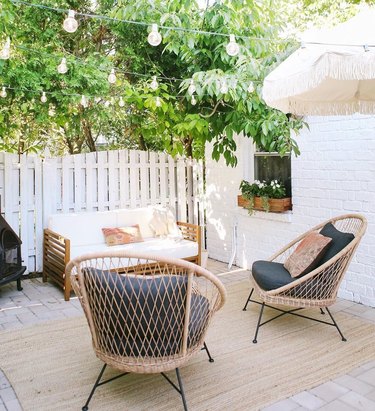 Alternatively, play up contrast. We love the subtle, yet cohesive look that Sylvia Tribel chose for her cozy backyard setup. A simple wooden window flower box filled with greenery adds just enough contrast against the white brick wall, without distracting from the rest of the neutral design. Not sure about you, but we could lounge in those inviting Article chairs all summer long.
5. Lean in to hot weather.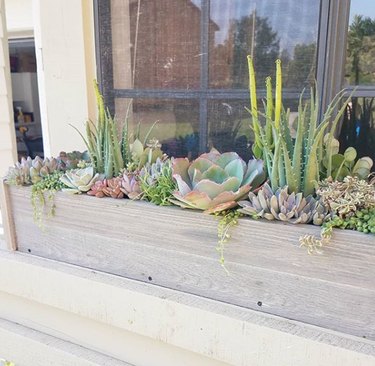 Don't let heat deter you from reaping the beauty of window flower boxes. If you live in an area that sees particularly hot and dry summers, follow the lead of Melanie Huff, and fill them with arid-loving succulents. A pale wood container is the perfect vessel for showcasing a combination of sun-loving cacti in a variety of hues.
6. Install individual pots.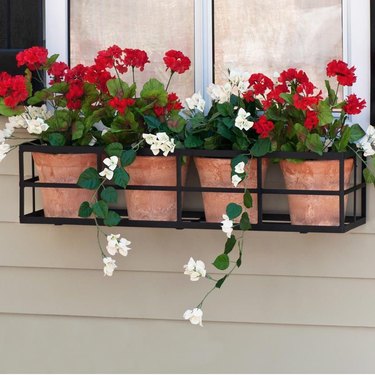 Think outside the box for a unique spin on the ubiquitous trough-style window planter by installing a metal cage holder, and then fill it with a handful of individual planters. Hooks and Lattice highlights the universal appeal of earthy terra cotta, flaunting vibrant red and white flowers.
7. Bring the outdoors in.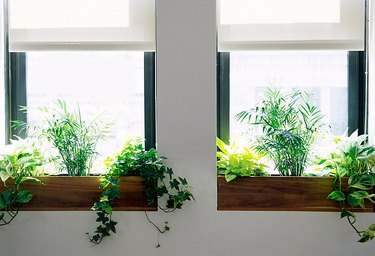 Does the same idea work indoors? You bet! You don't need to live in a house or have direct access to the great outdoors to make the most of window flower boxes. Infuse warmth and an organic vibe into your interior with boxy planters on your windowsills, like these seen on Terrain, and fill them with verdant plants for a greenhouse effect.