Bringing plants into our homes is one of our favorite ways to add natural decor. And in addition to looking lovely, it has also been proven that certain plants purify the air and can even help you feel better. This simple, yet stylish, planter is an easy and affordable hack created from an IKEA VARIERA box. It can house ornamental plants in your living room or bedroom, or it can serve as a little herb garden in your kitchen.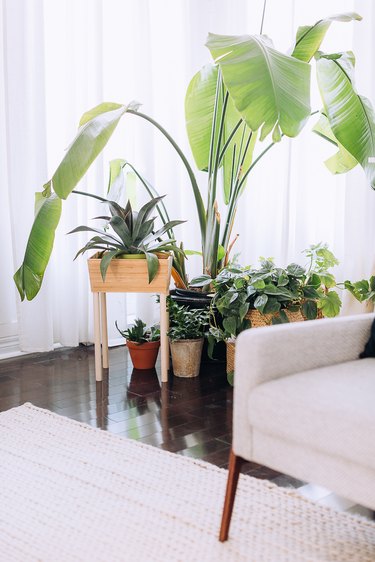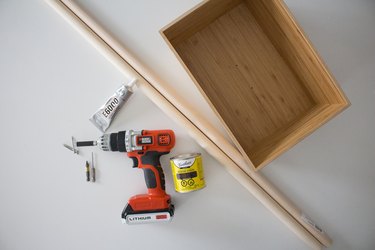 Step 1
Cut all four wooden dowels to your desired height. We cut these to 21 inches for this project.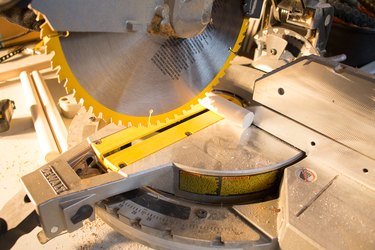 Step 2
Place a dowel at the bottom of the box in one corner, and then mark around the dowel.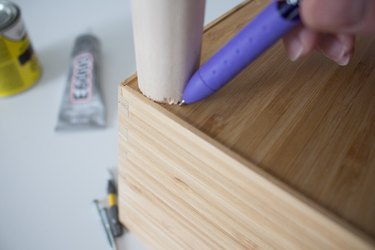 Step 3
Drill a hole in the center of the marking.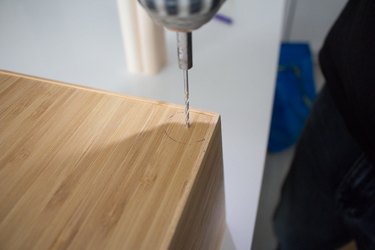 Step 4
Now, drill a hole in the center of the bottom of the dowel. Add wood glue to the dowel for additional reinforcement.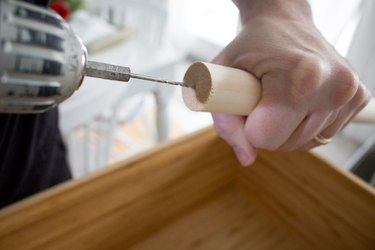 Step 5
Attach the wooden box and dowel by drilling a screw through the top of the wooden box down into the dowel. Repeat this on all four corners of the box.
Step 6
Allow the wood to dry for approximately four hours before placing any weight inside the box.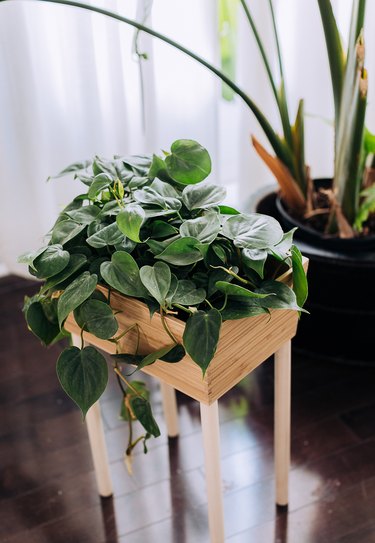 TIP: If you wish to put a plant directly into the box, line the box with plastic lining to protect the wood.