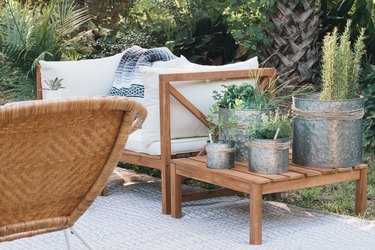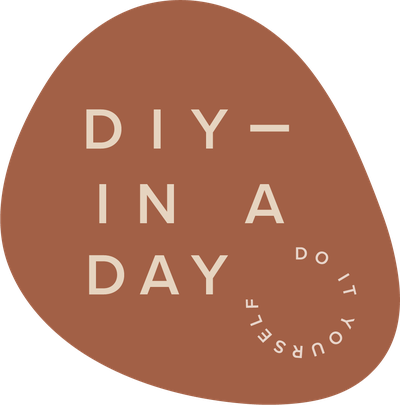 DIY in a Day brings you step-by-step instructions for easy projects that will spruce up your space — within 24 hours (or less!).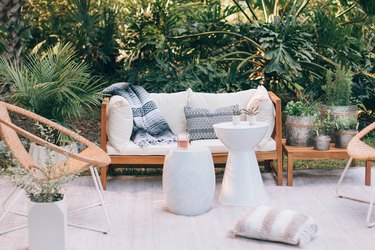 Have you always wanted to grow your own fresh herbs at home but are short on space? A tabletop herb garden is just the ticket to having them on hand right outside your door. And as a bonus, you'll also pretty up your patio (or balcony) by planting them inside stylish galvanized pots. All you need to enjoy garden-fresh goodness is just a few simple steps (and snips) away.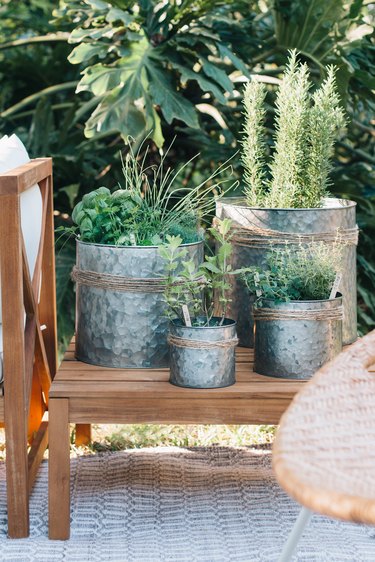 Step 1
Drill a few small holes in the bottom of each planter for water drainage.
Step 2
Fill the planter 3/4 of the way full with organic potting soil.
Step 3
Dig a well for each plant, loosen the roots, and plant the herbs in the soil (be careful not to overcrowd). Then give them a good drink of water.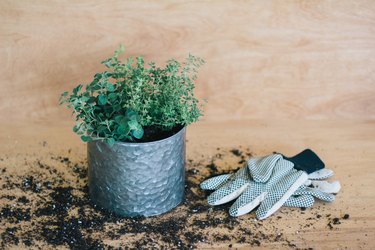 *TIP: *It's best to plant herbs together that have similar water needs. For example, parsley, chives, basil, and dill require a lot of water, whereas rosemary, thyme, and oregano prefer drier soil.
Step 4
Wrap jute twine several times around the top of each planter, tie a tight knot, and cut off the excess.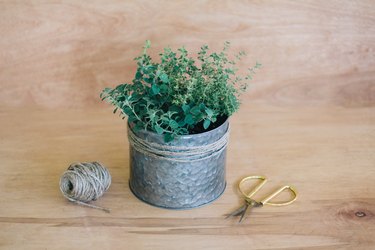 Step 5
Write the name of each herb on a popsicle stick and place in the soil to mark each plant.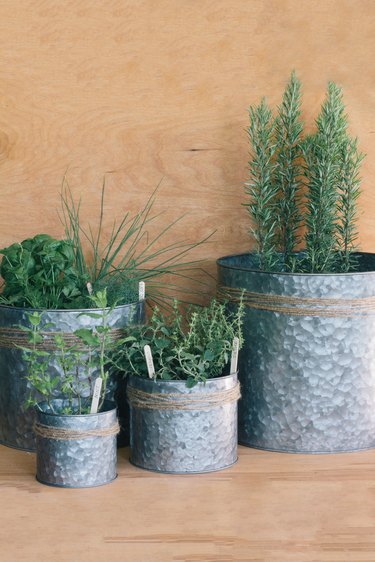 Bonus
If you only have space for one small pot, group all of your herbs in one like this chic marble planter ...