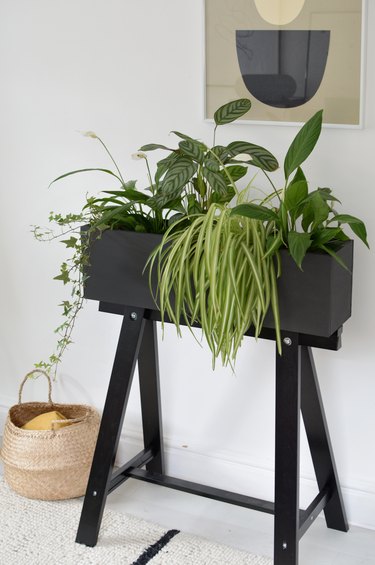 Houseplants are totally on trend and we love finding new ways to show off our greenery — especially if it includes an IKEA hack. This DIY takes an IKEA Oddvald trestle (it's only 15 bucks!) and uses it to create a Scandi-style planter that will give your spider plants and friends some serious style points.
Things You'll Need
Plywood

1-inch finishing nails (20)

1 ½-inch screws (2)

Hammer

Power drill

Tape measure

Black paint

Paintbrush
Step 1
To make things easy, get your plywood cut to size at your local hardware store (unless you want to do it yourself!). To make the plywood box, you'll need:
Side panels measuring 27.5 inches by 8 inches (2)

Base panel measuring 26.5 inches by 6 inches (1)

End panels measuring 6 inches by 8 inches (2)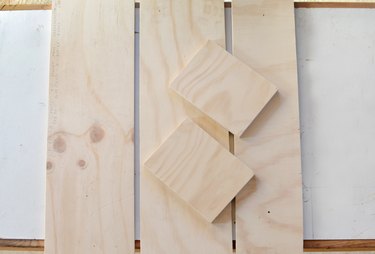 Step 2
Take the base panel and mark an "X" to indicate a pilot hole 4 inches from the end. Make sure the "X" is centered 3 inches in from both sides. Repeat at the opposite end.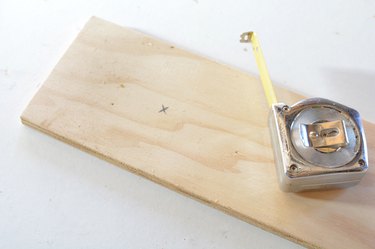 Step 3
Nail the end panels onto the base panel with some finishing nails. Butt the joints together so that the end of the base panel sits flush against the end panel.
Step 4
Once the end pieces are attached, you can nail on the first side panel. Hammer in nails at regular intervals.
Step 5
Use a power drill to drill a pilot hole at the "X" points you marked earlier. Nail on the remaining side panel to complete the plant box.
Step 6
Build the flat-pack Oddvald trestle and place the plant box on top. Mark the middle of the plant box and line it up with the center of the Oddvald leg.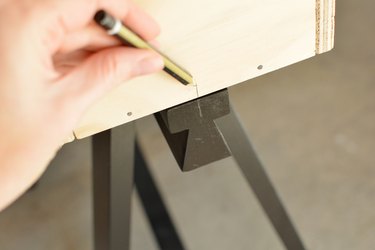 Step 7
Once the box is lined up on the Oddvald trestle, you can secure the box in place. Screw through the pilot holes you made with 1 ½-inch screws.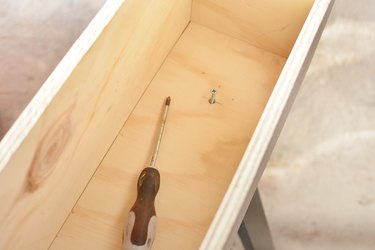 Step 8
To finish, paint the plant box with several coats of black paint. Let dry, and then add your plants.