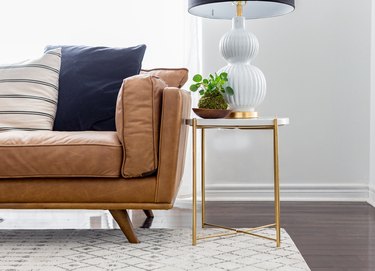 It's fun to think that our great-grandmothers or even our great-great grandmothers were the original DIYers back in the 1920s. Whether they were sewing sequins on their dresses for a night out on the town or attaching feathers to a headband, they definitely had this handmade thing down pat.
Fast forward to 2020. And art deco style is back again, and this time, you can get crafty, too, and make some glitzy decor with your own two hands. With details like touches of gold, black and white graphic visuals, and lustrous materials like marble, you can make art deco DIY projects that will instantly add vintage flair to your home.
Here are six projects that you can start today. Your great-great grandmother would be so proud.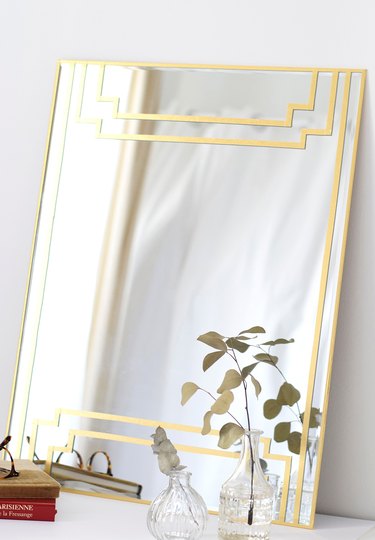 We like to imagine flappers getting ready in a golden-trimmed mirror as they put on their makeup for a night out. Make like Zelda Fitzgerald and craft a gleaming mirror of your own using tape. Clémence of C by Clemence will show you how it's done — just be sure to run it through Google Translate because this tutorial is in French.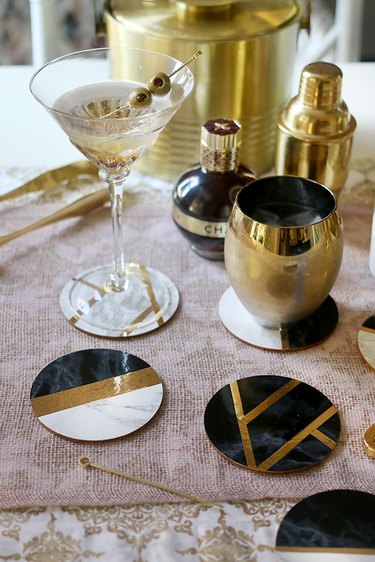 Let's be honest — cocktail hour seemingly took place most hours of the day back in the '20s. Luckily, you can capture that same party atmosphere (without the hangover!) with this art deco DIY project courtesy of Kimberly from Swoon Worthy. She shows us how to craft swanky black, gold, and marble-inspired coasters in a snap.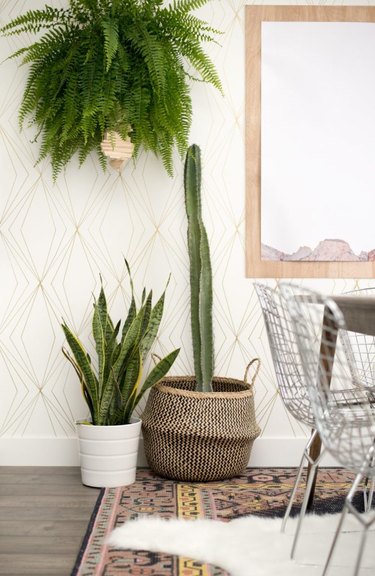 When the art deco movement first emerged, it was all about geometric shapes, and it's still true to this day. Represent those signature deco visuals with this DIY wall idea, created with none other than a gold oil-based Sharpie paint pen. You are a genius, Mandi of Vintage Revivals.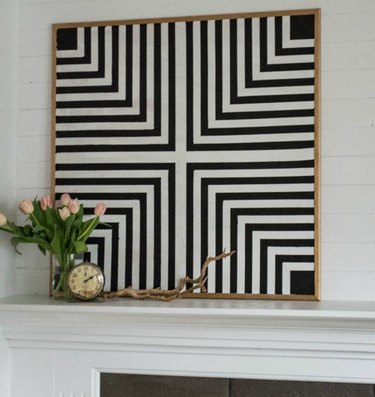 There are so many art deco DIY projects that you could tackle, but we're kind of partial to wall art. It's an easy and instantaneous way to incorporate '20s-inspired visuals in your home. We're especially loving this graphic black-and-white creation by Angela of Unexpected Elegance.
When you open your closet, you might not see a bunch of glittering, tasseled flapper dresses. But, if you want to see some Roaring '20s flair alongside your sweatpants and sweaters, we recommend this art deco DIY project from Kris of Driven by Decor. The oh-so-glam molding really transformed a set of plain doors into a grand entrance.