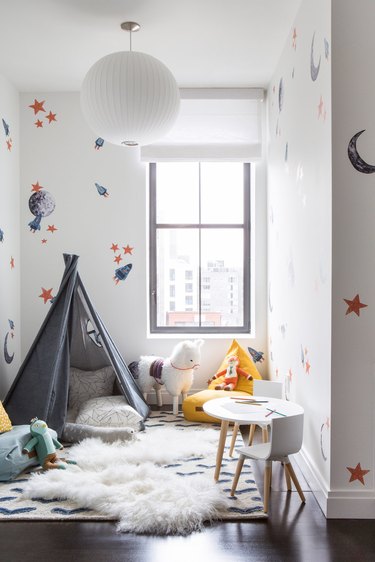 If you're anything like us, there was nothing that you loved more than building forts when you were a kid. It didn't matter if it was in the bedroom, the living room, the dining room, you name it, all you needed were a few sofa cushions, some pillows, and a set of sheets. There was something so rewarding and adventurous about crawling into this magical fortress that we built with nothing more than our little hands and our wild imaginations to play, read a book, have a snack, take a nap ... you know, the important things in life.
The forts of today have come a long way from the classic pillow and blanket variety. Now there are all kinds of cozy nooks ranging from do it yourself to buy off the shelf, and the best part is? These little sanctuaries can come in the form of pretty much anything these days — from houses to castles and more. Here are a few of our favorite forts to round out your kids' playroom idea and make their wildest dreams come true.
1. House Fort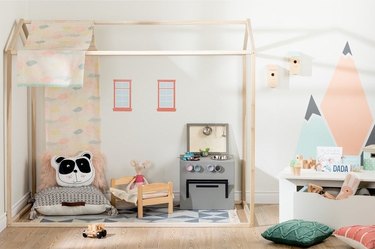 2. Canopy Fort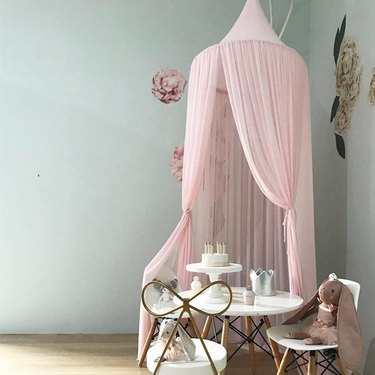 A trendy circular canopy, hung from the ceiling, transforms an unused corner into a charming nook, perfect for elegant tea parties, doll playing, or reading. The possibilities are endless.
3. Castle Fort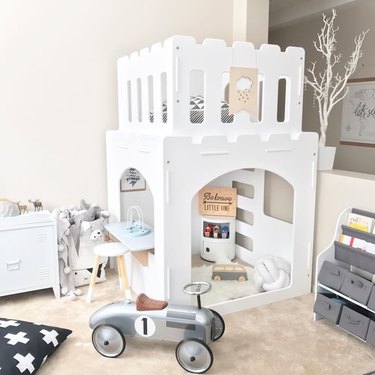 Go big or go home. Opt for a medieval castle fort complete with a grand entrance and ladder to climb up to the second level. Add pillows and blankets to make slaying dragons and saving the world as comfy as possible.
4. Bunk Bed Fort
Transform the traditional bunk bed setup into an instant fort with this DIY by blogger Handmade Charlotte. (Cut holes for "windows," "doors," or peep holes.) No bunk beds? Suspend a similar drape from the ceiling or the top of a canopy bed, or just hang it over the top of a table to create an under-table fort. If you want to go old-school, an old sheet with holes cut out will work just as well for this kids' playroom idea.
5. Teepee Fort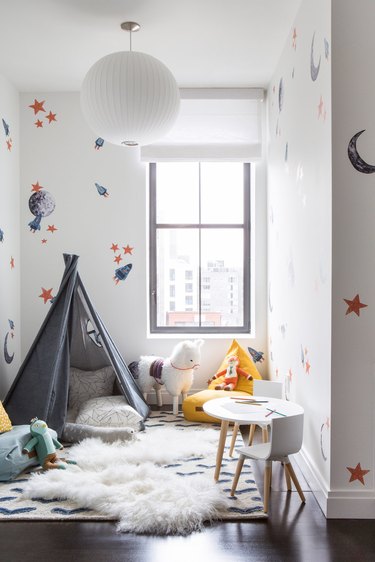 For a ready-to-go cozy spot that doesn't take over your kids' playroom idea (and doesn't have to be taken down at the end of playtime), spring for a teepee-shaped fort. Add a faux sheepskin for extra comfort.