If it's not your dream to one day live in Paris, then just BYE. Between the positively orgasmic architecture, decor, design, food, art, ALL THE THINGS, there's literally no reason to not daydream about packing up and settling down in a herringbone-floored flat in St. Germain. So, delve into these Parisian home tours to escape:
1. A Fashion-Forward Apartment in the Swanky 8th
2. Top-Floor Loft in the 5th
3. Marais Apartment With Blue Built-ins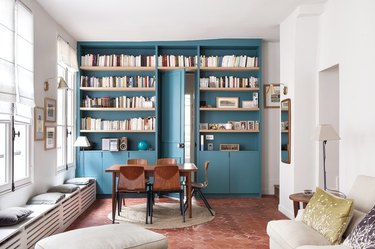 4. A Tiny Home in the 9th That Feels Like a Boutique Hotel
5. A Former Parking Garage in the 18th
6. An Industrial Flat in the 13th That Can Transform Before Your Eyes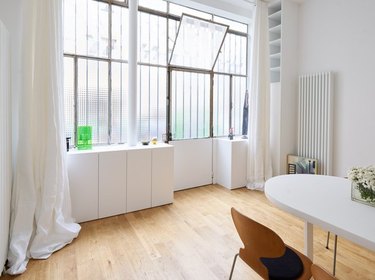 7. A Classically Parisian Family Home in the 7th
8. A Book Lovers' Paradise in the 'Burbs
9. A Rainbow Paradise in Hilly Montmartre
10. A Loft in the 11th With a Golden Cabin (Yes, Really)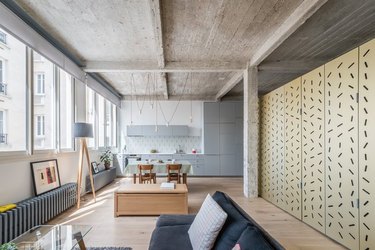 11. A Narrow Vacation Rental Near the Pompidou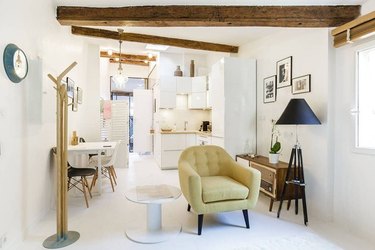 ---
Leonora Epstein is Hunker's Senior Director of Content. She has previously served as Executive Editor at HelloGiggles and as BuzzFeed's Deputy Editorial Director. She is the co-author of "X vs. Y: A Culture War, a Love Story" (Abrams, 2014). Feel free to reach out at leonora@hunker.com.