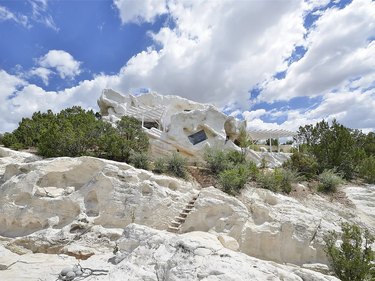 In Lamy, New Mexico, just 18 miles south of the historical Santa Fe, a foam-esque house lies amongst the rock formations, but it blends in so well you may not be able to see it. We've seen homes built amid rocks before — like this house in Colorado or this one in California — but this home has taken its geological assets to the next level, as the entire home has been disguised to blend in with the surrounding limestone cliffs.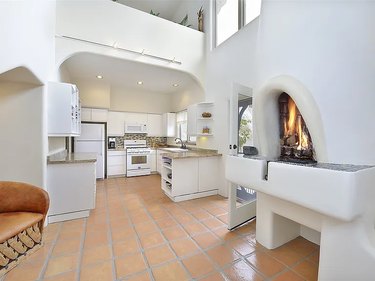 Currently listed on Zillow for $899,000 and shared by Instagrammer @zillowgonewild, this private hideaway was designed by Santa Fe jeweler Norah Pearson in 1989. True to the area's Pueblo roots, this structure is considered a contemporary pueblo, meaning it's composed of stone, adobe, and wood, as it was built to model the tribe's iconic architecture.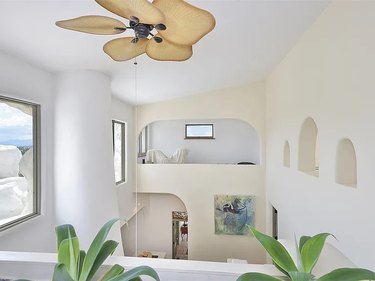 The residence has fairly small living quarters with one bedroom and two bathrooms, but it includes a guest area, a yoga space, a stunning outdoor terrace, and a kiva, a large (typically circular) space used by Puebloans for meetings. The interior boasts high ceilings, curved architecture, and a ton of natural light. Plus, the home also has a two-car garage, with extensive views of the Galisteo basin and a nightly star-studded sky.
While the house has its quirks, it truly is a beauty with a lot of sedimental value. You can check out the full listing on Zillow to see even more of its charm.