Some homes evolve over time, but a Parisian flat designed by architects Yves Pasquet, Cyril Gauthier, and Guillaume Aubry of Paris-based firm Freaks Architecture evolves in seconds. The owners hired the firm to transform their home, a former workshop in the 13th arrondissement, into a flexible living space. Nicknamed La Tournette (the turntable), the home is centered around a large cupboard, which serves as a room divider and includes storage and a folding table. The piece can be moved depending on the owners' needs, creating a flexible space.
What the space lacked in square footage (it measures just over 320-square-feet), it made up for in ceiling height and natural light. The architects took advantage of the soaring ceilings and installed a sleeping loft above the kitchen and bathroom. The finished home is bright, modern, and ready to change at a moment's notice.
1 of 8
Entrance
The exterior is a remnant of the home's previous life as a workshop. The front windows let plenty of light into the petite apartment.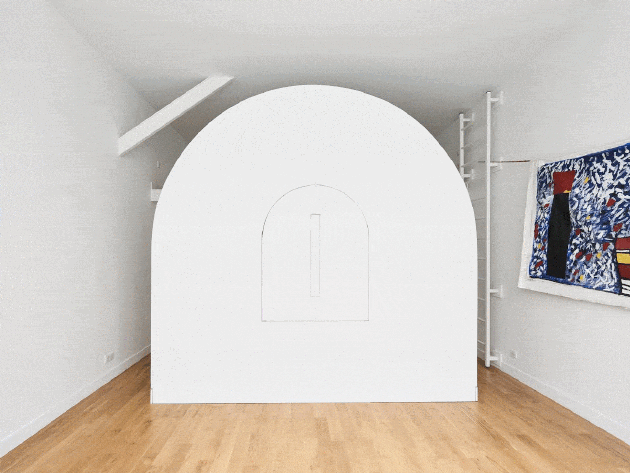 2 of 8
Main Room
The centerpiece of the entire space is the movable storage unit, which allows the owners to reconfigure the space in seconds.
3 of 8
Dining Room
A folding table is built into the central storage unit. Crisp white was used throughout the space, adding to the clean, uncluttered feel.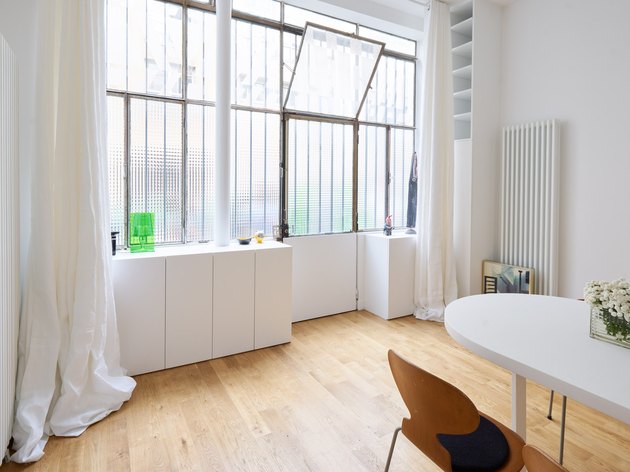 4 of 8
Main Room
More storage lines the front of the apartment. Drapery panels provide privacy and block out the sights and sounds of the bustling street outside.
5 of 8
Dining Area
Unfolding the table creates a view into the kitchen and lets more light pass through to the rear of the apartment.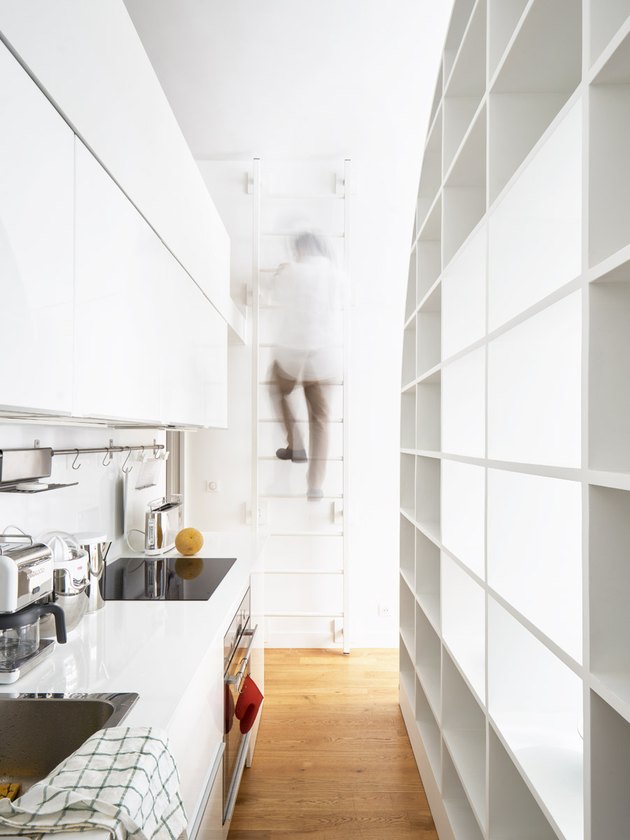 6 of 8
Kitchen
All of the kitchen essentials are installed along the back wall.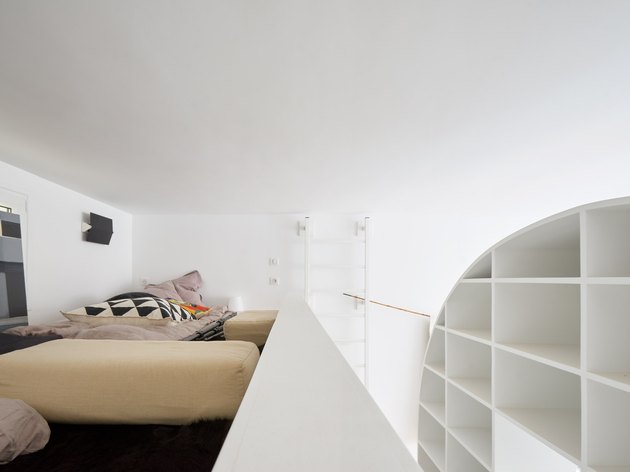 7 of 8
Bedroom
The simple sleeping loft has space for two beds and can be reached by a ladder located next to the kitchen.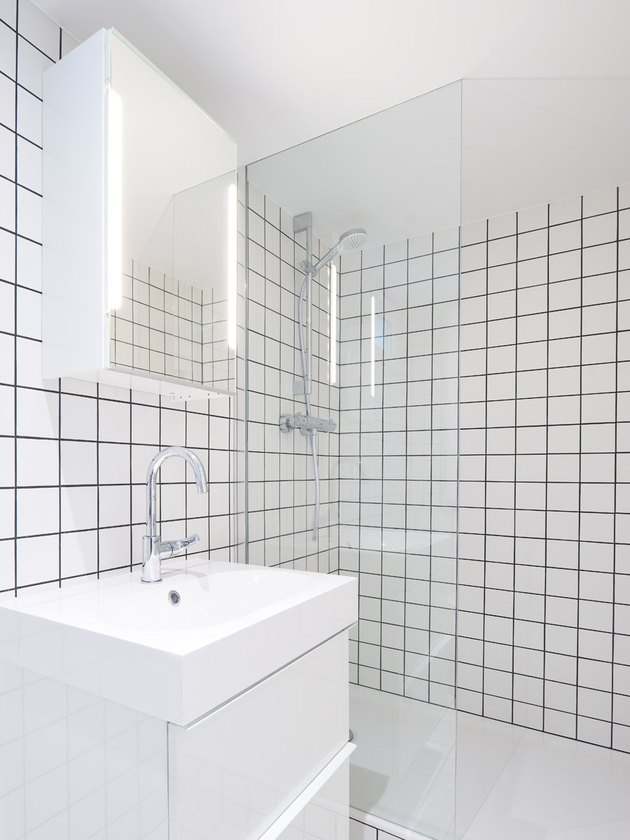 8 of 8
Bathroom
White square tiles and black grout create a graphic statement in the bathroom. The glass shower divider helps the tiny bathroom feel larger.
---
Elizabeth Stamp is a freelance writer in Los Angeles. Her work has appeared in Architectural Digest, Elle Decor, and CNN Style.
View Work