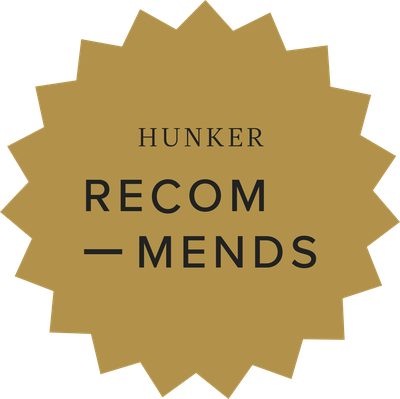 Whether it's gadgets, decor, or furniture, in Hunker Recommends, our editors only put their stamp of approval on the very best.
Struggling to catch up on zzz's after Daylight Saving Time? Sleep Week is here to help. From editor-tested bedding and slumber-friendly products to bed cleaning hacks, we've got everything you could ever need to up your sleep game. Happy snoozing.
Sheets are so simple, yet so overwhelming: What is thread count? Is it a waste of money to splurge on pieces of fabric that never even leave the house, or actually totally worth it? We may not have all the answers, but we do have some recommendations. Rather than combing the internet for hours reading reviews, take it from us: These are the best sheets on the market.
"I've been using sheets from Brooklinen for the past year, and they are wonderful! Soft right from the get-go. I didn't have to go through any 'scratchy sheets' period where you have to wash them 50 times in order to soften them before using. Plus, the customer service gets high marks." — Laurie Grossman, Director of Editorial Operations
"For real, the Threshold organic cotton sheets from Target — in white, of course — are my favorite. We bought them a while back and they're still going strong. Super-dense cotton sheets can sometimes feel lugubrious and stiff to me — or, if they're the sateen kind, too slithery and slick. These are just right. They're soft, but they have a crispness that feels cool and fresh. They're not too thick or too thin. They're the Goldilocks of sheets, the linen Middle Path. Even my boyfriend likes them, and he's extra fancy." — Eve Epstein, Vice President of Content
"My favorite sheets come from the Parisian concept boutique, Merci. The French have long favored linen sheets, probably because they have this effortlessly cool thing that's so hard to achieve — kind of like a French woman who just sweeps her hair up into a chignon and puts on a coat of lipstick and looks DONE. Yeah, that doesn't happen with me, but at least I can sort of make that happen, sheet-wise with Merci's goods." — Leonora Epstein, Senior Director of Content
"These are hands-down the coziest sheets I've ever slept on. They're meant to feel like your favorite worn-in t-shirt. (Need I say more?) — Katie Maguire, Commerce Editor
"I never believed that thread count was a real thing until I got these discount 1,000 thread sheets from Overstock. The pleated trim is kind of hideous, but it feels like sleeping in a cloud." — Gina Goff, Director of Audience Development
"I'm cheap AF but I still like good quality stuff, so these 100 percent cotton, white sheets from Target turned out to be the perfect combination of those two criteria. They don't have the highest thread count and they're not fancy by any means, but I'm always pleasantly surprised at how soft they are every time I get in bed! Plus, if my cat ever gets paw prints all over my sheets or they get dingy, I just throw them in the laundry with some bleach and they look as good as new." — Lacey Won, Social Media Manager
---
Katie is the Commerce Editor at Hunker. She has previously been on staff at Shape Magazine, Well+Good, and PureWow, and has spent her life perfecting the art of online shopping.
View Work