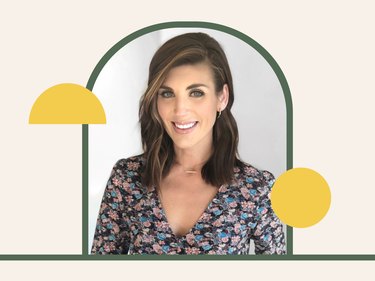 Amanda, who spent 15 years as an Emmy-award winning television journalist, says she fell in love with the process of renovating and restoring historic homes after buying a house 10 years ago that was a gut renovation project.
She started to dabble in design on the side and when she stepped away from television, she combined her passion for consumer education with her passion for homes and working with Zillow was a perfect match. Now she's helping home buyers and sellers make smarter decisions.
So, most likely, you're familiar with Zillow — Zillow really popped over these past few years. If you're like me and many others, Zillow surfing became a pandemic pastime — and it even made it into a skit on Saturday Night Live.
In this conversation with Amanda, we're talking all about housing and homes, and she is armed with some incredible statistics and helpful tips.
Amanda shares which cities are the hottest housing markets for 2023 — and she also explains ‌why‌ these places are so appealing.
She shares the paint colors that can help a home sell for thousands more, and ‌why‌ they add value to a home; she also talks about the features that add value to a home, as well as the features that could hurt a home's value.
We talk about wellness design, which has become popular in the recent years; the three rental-friendly ways people can personalize their space for a lasting impression; and finally, she shares the most important factors for people to consider when they are deciding whether to move or renovate.
Whether you're a home buyer, seller, owner, or renter, you'll love this conversation. It's fascinating!
Learn More About Amanda Pendleton
Other Episodes You Might Like
‌Being Home With Hunker‌ ‌is a new podcast where we explore the idea of "home" – not just as a place where you live, but as an expression of your identity. Each week we talk with designers, creatives, and artists about who they are, how they create meaningful spaces, and what "being home" means to them.‌
‌If you like what you hear, please rate and review the podcast, hit subscribe/follow, and share with a friend. When it comes to podcasts word of mouth is how most people will find the show. It really does help. Visit‌ ‌Hunker.com/podcast‌ ‌where you can find, follow, and listen to our show.‌