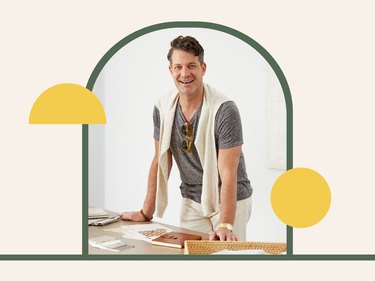 Celebrity interior designer, best-selling author, and host of HGTV's "The Nate & Jeremiah Home Project." We've seen evidence of Nate's talent ever since he came into the public eye in 2002 after his first appearance on The Oprah Winfrey Show.
Nate knows design, and he knows how to elevate a home. As he says, he cares deeply about living beautifully.
And, lucky for us all, he's just released a brand-new collection called "Nate Home."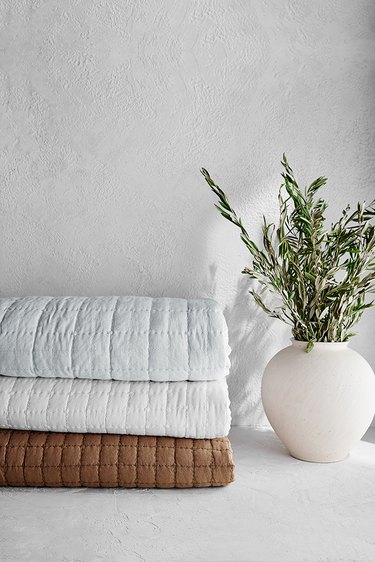 As he says in our conversation, he's "standing on the edge of a cliff," with his return to bedding, bath, and (a new category), home organization
As he shares, this new collection is the culmination of years of experience (he's been in design for 27 years), as well as years of market feedback and research. He's been able to improve upon his products in ways he couldn't do prior. As he says, "the whole brand is about the elevated basic." It's high-quality, affordable, and is "where design and living well really starts."
"I believe your home should tell a story – where you've been, who you love, what really matters to you." - Nate Berkus
Five unique collections that include bedding, bath items, and organizing solutions. Luxe fabrics, an elevated color palette, thoughtful materials, timeless styles. Yes, these are basics … but they are anything ‌but‌ basic!
I have a few of his products from this collection and they are quality-made, thoughtfully designed, and stylish. I would recommend them to anyone.
We also talk about the two foundations of design that matter to him; he shares the tangible things that can help express the stories of the people living in a home; he talks about how he's become a better designer since becoming a father; and he shares why having an organized home is so important — and he gives us two expert organizing tips to try.
Finally, we talk about his marriage to designer Jeremiah Brent and their two children — how sharing his life not only as a designer, but as a family man, is so important. To him and his husband, visibility matters.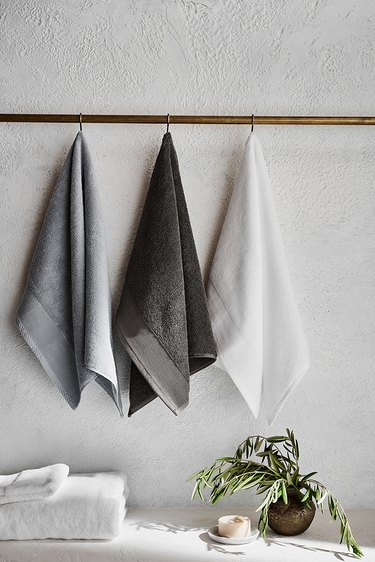 Learn More About Nate Berkus
Other Episodes You Might Like
‌Being Home With Hunker‌ ‌is a new podcast where we explore the idea of "home" – not just as a place where you live, but as an expression of your identity. Each week we talk with designers, creatives, and artists about who they are, how they create meaningful spaces, and what "being home" means to them.‌
‌If you like what you hear, please rate and review the podcast, hit subscribe/follow, and share with a friend. When it comes to podcasts word of mouth is how most people will find the show. It really does help. Visit‌ ‌Hunker.com/podcast‌ ‌where you can find, follow, and listen to our show.‌