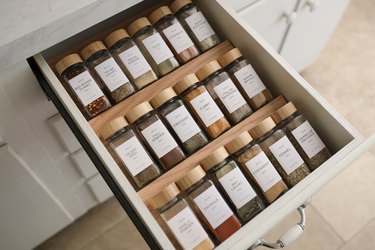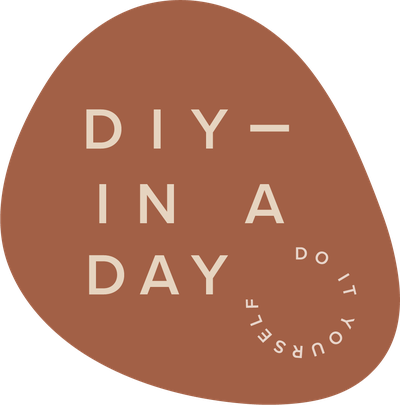 DIY in a Day brings you step-by-step instructions for easy projects that will spruce up your space — within 24 hours (or less!).
Nothing elevates a simple sauce or bland dish quicker than spices — a pinch of this and a dash of that. But storing a large spice collection in your kitchen cabinets makes it tricky to see exactly which ones you have, and not everyone has countertop space for storing a spice rack or caddy out in the open. A drawer organizer keeps your spices tidy, visible, and right at your fingertips. In this DIY, we're sharing how to build simple wooden drawer inserts that will help you spice up your cooking in a much more organized fashion. Bonus points if you transfer your spices to these pretty glass spice jars with wooden tops and matching labels.
Things You'll Need
Step 1
Measure the length and width of your drawer to determine how many rows of inserts you can fit, and how wide they need to be.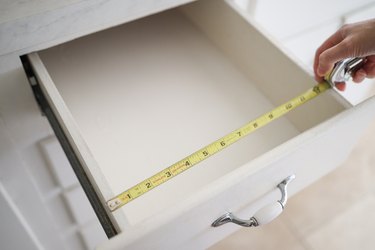 Step 2
Mark the width of the drawer on the 1/4-inch wood as well as the 1-by-2-inch board.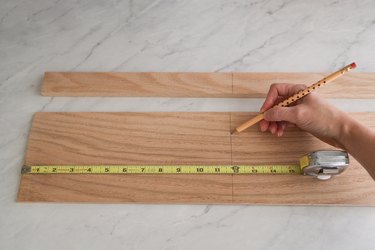 Step 3
Use a circular saw (or ask the hardware store) to cut the wood. We determined the length of our drawer could fit three rows of inserts, so we cut three pieces from the 1/4-inch wood and three pieces from the 1-by-2-inch board.
Step 4
Pipe wood glue along one edge of the 1-by-2-inch board.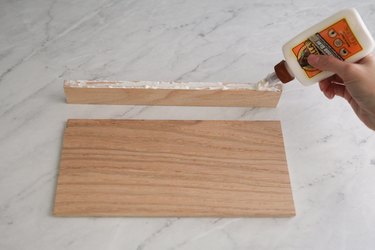 Step 5
Glue the 1-by-2-inch board to the back edge of the 1/4-inch wood board, forming a 90-degree angle. Wipe away any excess glue with a paper towel, and set aside to dry for a couple of hours.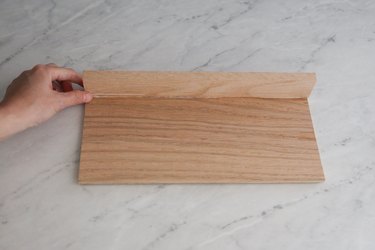 Step 6
While the glue is drying, transfer your spices into the pretty glass spice containers and affix the labels to them. This step is optional, but takes your spice drawer organization up a few notches for sure.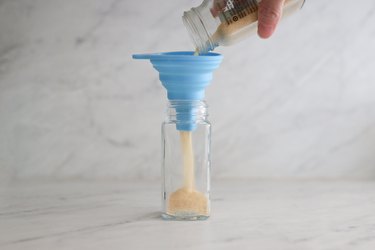 Step 7
Once the glue is dry, simply place the wood dividers inside your drawer, and add your spice jars!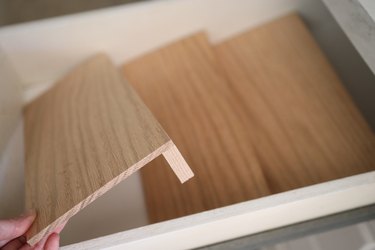 Enjoy easy access to your collection with the help of this drawer spice organizer, and have fun spicing things up in the kitchen!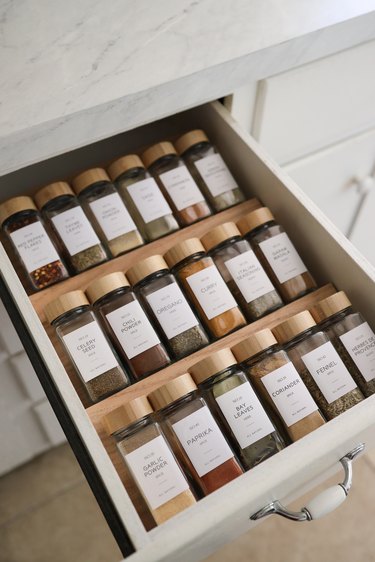 For more kitchen organization ideas, check out: