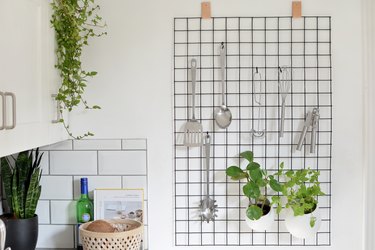 The kitchen can be one of the hardest areas in a home to keep organized. Finding the right storage solutions can make the daily cycle of cooking and cleaning feel a whole lot easier. If you're working with limited space, you'll want to maximize your countertop real estate by getting rid of any unnecessary clutter. This DIY organizer is a quick solution for keeping utensils within easy reach (that we think looks pretty stylish, too!).
Things You'll Need
Black spray paint

Pliers

Craft knife

Nails, (2)

Step 1
We've used mesh fence wire that you can trim to fit with pliers; ours measures 2 feet by 3 feet. Our mesh has a green plastic coating, so we're going to paint it black for a more contemporary feel.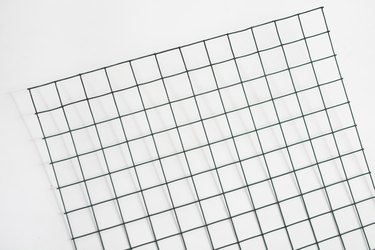 When using spray paint (which we think is the easiest paint choice for this type of job), always work outside or somewhere well ventilated. Cover your work surface and lightly spray the wire with one to two coats of black paint. Allow to fully dry.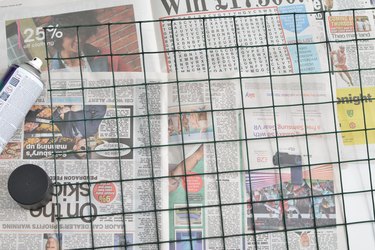 Step 2
Next, cut the leather into two strips to use as hanging hooks. Ours measures 1.5 inches wide by 5 inches in length.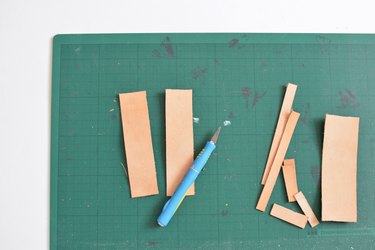 Step 3
Take the leather punch and punch a hole at each end of the leather straps.
Step 4
Loop the leather straps around the top bar of the wire mesh and line up the holes.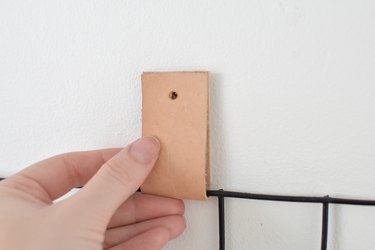 Hang the organizer by hammering the nails through the holes and into the wall.
Hang your utensils, cooking pans, and kitchen paraphernalia using S-hooks. You can also use hanging pots like the IKEA Fintorp (not pictured here) to display plants or herbs for a pop of color!