Things You'll Need
Corrugated cardboard

Upholstery cleaner

Spray upholstery paint (up to 6 cans)
Tip
Choose a paint color that is deeper than your original sofa color. For example, you can paint a cream-colored couch deep plum.
Warning
Purchase an upholstery paint that is nontoxic and nonflammable for safety reasons.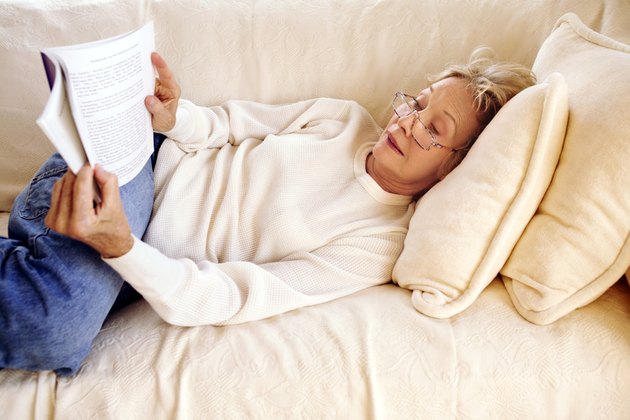 Even the comfiest, most beloved sofa can lose its cachet when the upholstery fades from sun exposure or wear and tear. Whether the couch is a family-friendly shade of navy, an adventuresome scarlet red or a tame brown, faded spots large or small bespeak neglect and apathy. Reupholstering is an option, but the time and expense -- even for the DIY enthusiast -- can be daunting. Another option is to spray the upholstery with a paint product that stays soft to the touch.
Step 1
Clean the sofa according to the upholstery cleaner directions and allow it to dry. This may involve covering the sofa with the cleaner, working it into the upholstery, and then vacuuming it off with a hand attachment.
Step 2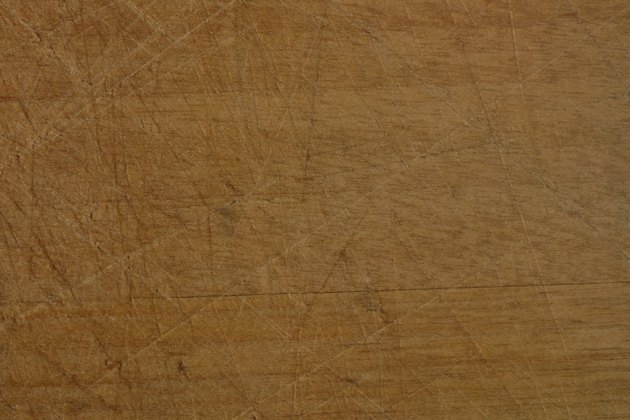 Line the floor area around the sofa with corrugated cardboard. Use flattened boxes or sheets of cardboard. Be sure the cardboard is thick enough to keep any stray streaks of paint from soaking through to your carpet or flooring.
Step 3
Remove cushions from the sofa and set aside.
Step 4
Start spray-painting the sofa at one corner. Move your hand slowly across the fabric, one section at a time, taking care not to leave any unpainted spots. This may require more than one pass over each part of a section. Continue in this painstaking manner until you have solidly spray-painted the entire couch.
Step 5
Place each cushion on a layer or two of corrugated cardboard. Spray-paint the top and sides in the same careful manner.
Step 6
Let the paint dry, which typically takes about 72 hours. Spray a second coat onto the sofa in the same manner for further coverage if desired.
Step 7
Flip the detached cushions over and paint the undersides. Wait another 72 hours for the undersides of the cushions (and an optional second coat) to dry. Place the cushions onto your revitalized couch.
---
D. Laverne O'Neal, an Ivy League graduate, published her first article in 1997. A former theater, dance and music critic for such publications as the "Oakland Tribune" and Gannett Newspapers, she started her Web-writing career during the dot-com heyday. O'Neal also translates and edits French and Spanish. Her strongest interests are the performing arts, design, food, health, personal finance and personal growth.