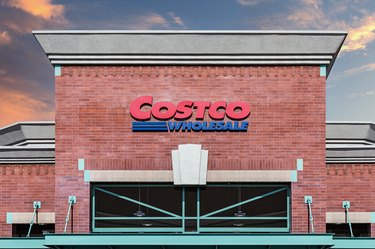 Who doesn't love a free refill? Now what about five years of free refills? That just sounds too good to be true! Leave it to the discount superstars over at Costco to provide an unreal deal like this, which was recently re-shared by Instagram user Andre Noralez.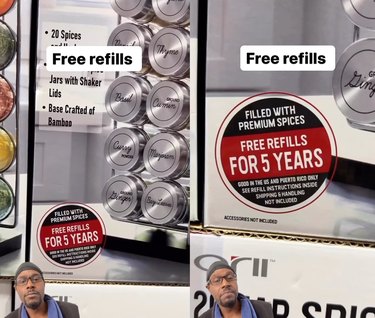 In his re-posted video, Andre reacts to a $29.97 20-jar Costco spice rack that comes with five years of free refills. "Yeah, this is a no-brainer! It's definitely coming home with me," says the narrator of the video.
The same item, the Orii Jar Spice Rack, is not available online. However, the Kamenstein 20 Jar Revolving Stainless Steel Spice Rack is online and does mention five years of free refills, but it may be out of stock in your area. So, ultimately, you might be better off trying to find the item at your local warehouse.
While five years of free refills might seem like a steal at first, some commenters on the post are quick to point out that it's rare for the average spice user to go through an entire jar of a spice in that time frame anyway. "Nobody in history has ever used a full jar of any spice in less than a decade," writes one commenter.
Another user points out that the fine print on the spice rack box has the disclaimer that shipping and handling aren't included in the free refill deal: "Shipping and handling not included so that will cost more than the spice."
Sure, you can continue to overanalyze this discount and poke holes in some of the logic, but free refills for five years is still free refills for five years! Even that concept alone is something to celebrate. How can you be mad at that?