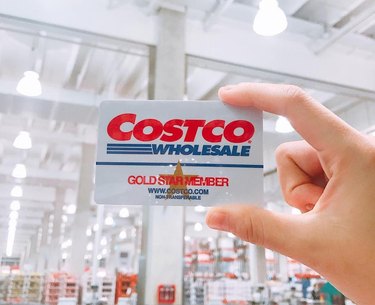 Costco fans remain so loyal for a reason. From delicious snacks to furniture and deals on eggs, members really can't go wrong in any department — especially plants. Last year, people were obsessing over Costco's self-watering planter, and lucky for us, it seems that the bulk retailer has brought back the popular item.
The CedarCraft Self-Watering Elevated Spruce Planter includes a 21-inch by 47-inch garden planter, perfect for any backyard, patio, or balcony, according to Instagrammer @costcobuys. It also has a self-watering irrigation system that will help you conserve water while nourishing your plant babies, whether that's flowers, herbs, or vegetables.
What's more, CedarCraft has paired up with the National Forest Foundation in order to help the organization with its reforestation efforts. For each planter purchased at Costco, CedarCraft will plant two trees to offset shipping emissions.
The planter is currently retailing at $149.99 in stores and $179.99 online. If you're a member, it may be worth it to head over to your local warehouse for the discount, but first make sure to check Costco product availability by giving your store a call. Regardless, you certainly won't have to worry about keeping your greenery alive anymore.
While you're at Costco, you may want to keep an eye out for these other recent favorites: