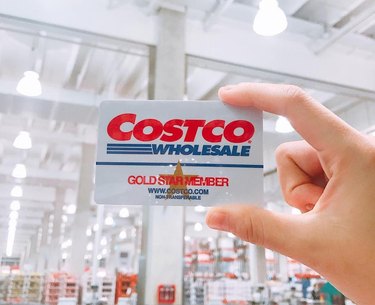 Love is in the air. Whether it's love for a partner, love for a pet, or love for your favorite pasta dish from Costco, 'tis the season of expressing that affection the best you know how. Luckily, Costco just stocked its shelves with a heart-shaped Italian staple that is a perfect gift to yourself this Valentine's Day.
Nuovo Four Cheese Ravioli is back at the bulk retailer with not only four cheeses, but it's also crafted with some red dough and molded into the shape of hearts. Each pasta is stuffed with a delicious blend of ricotta, mozzarella, Parmesan, and aged Asiago cheese. Chef's kiss!
Two 16-ounce packages are priced at $9.99 — a pretty sweet deal for all that pasta, but just keep in mind that price and size may vary depending on the location. The raviolis made their Costco debut back in 2019 and have been such a hit that the chain keeps rereleasing them every year due to demand.
If you're looking for an adorable Valentine's Day dinner for you and your partner, a photo-worthy Galentine's Day meal, or just a bowl of pasta for one, this ravioli checks all the boxes. Maybe even pair this with some heart-shaped cupcakes for afterwards or another Valentine's Day dessert. It's the perfect meal if we do say so ourselves.
While you're heading to Costco, make sure you add these other items to your cart: