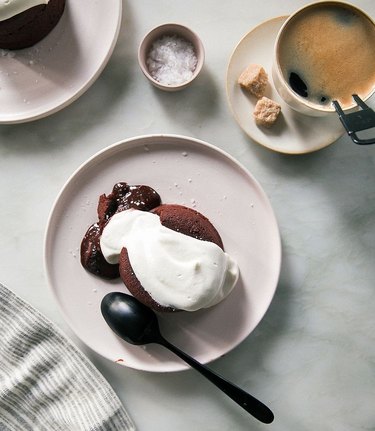 Valentine's Day will be here in a heartbeat, so it's time to talk desserts for two (or for one, if you're celebrating solo). Whether you want to impress your valentine with something decadent, whip up a treat that's quick and easy, or find a sweet that's both healthy and delicious, we've got you covered with our recipe picks below.
Honestly, what says "I love you" more than a dessert that's made from scratch?
1. Rasa Malaysia Nutella Cheesecake Mousse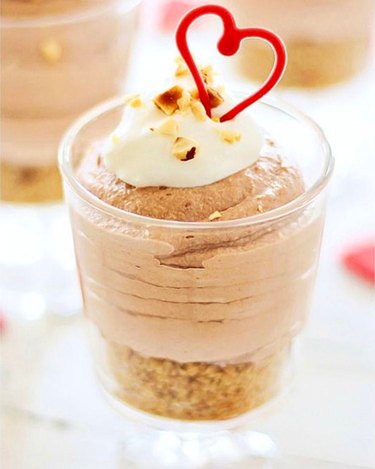 Though this no-bake recipe is made for four, its six ingredients can easily be cut in half for two people. Or, you can save two for later!
2. A Cozy Kitchen Gluten Free Red Velvet Lava Cakes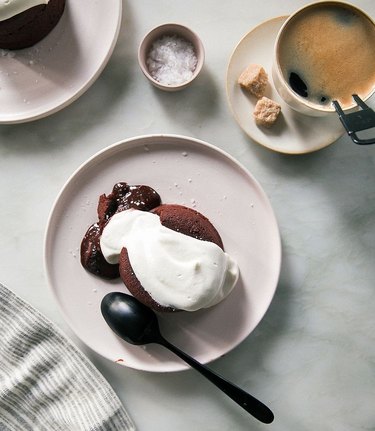 Lava cakes are the quintessential dessert for two — and when you make them red velvet, they're perfect for Valentine's Day.
3. Simply LaKita Key Lime Pie
If you and your valentine prefer citrusy desserts, this creamy key lime pie is a dream come true.
4. Marisa Moore Vegan Chocolate Avocado Pudding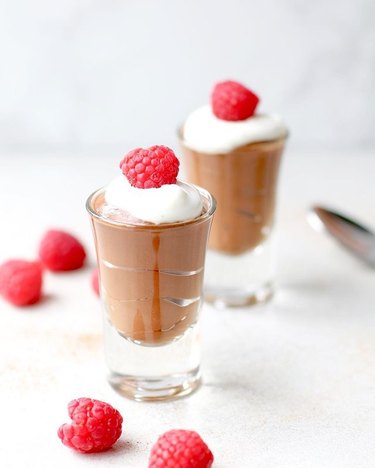 Looking for a recipe on the healthy side? This vegan, gluten-free pudding will do the trick. Just make sure you adjust the serving slider so that it's for two people.
5. Food Heaven Chocolate Fruit Kabobs
If you want a more traditional Valentine's Day dessert, you simply can't go wrong with strawberries (plus kiwi!) and chocolate. This particular recipe serves five, but you can easily buy just enough ingredients for two and then follow the same recipe instructions.
6. Cook With Manali Masala Chai Crème Brûlée
You and your valentine can enjoy this upgraded crème brûlée recipe during a romantic evening — just adjust the measurements to serve two.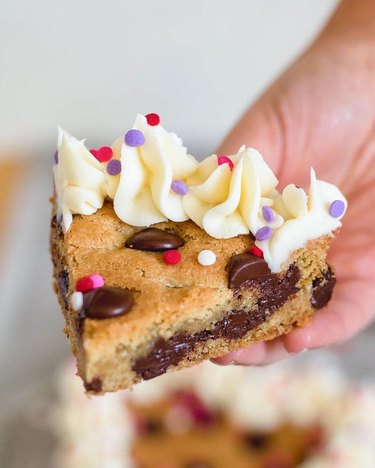 A heart-shaped cookie cake for two?! This is the definition of a sweet gift.
8. El Mundo Eats 10-Minute Tiramisu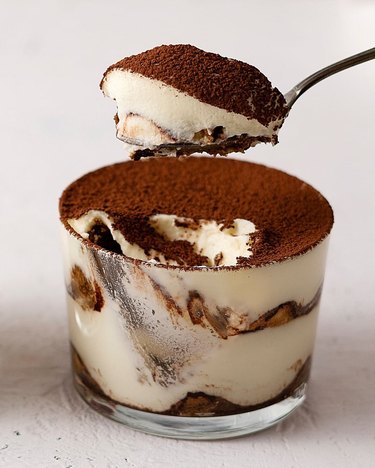 In addition to being eggless, this tiramisu is stress-free because it only takes 10 minutes to make.