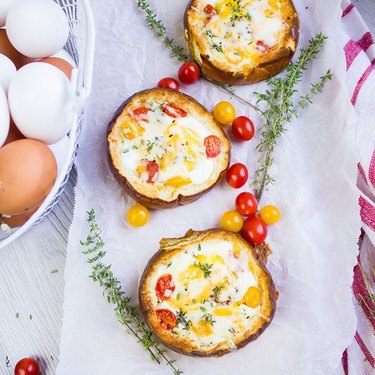 Sunshine and warm weather aside, Easter brunch is one of our favorite parts of the spring season. But if you're planning to brunch solo — or with your roommate/partner/BFF/quarantine pod — it doesn't mean you need skip the tasty fare. The key is to make small-batch, scaled-down recipes designed to serve just one or two people. That way, you won't be stuck with too many leftovers (or eating the same thing for a week).
Need some inspo? Check out these delicious recipes for an intimate Easter brunch.
1. Homemade in the Kitchen Small Batch Lemon Vanilla Crumb Muffins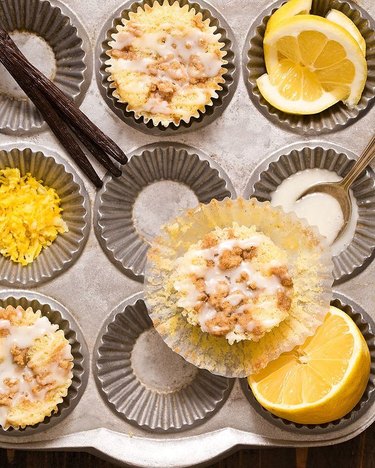 Brighten up your brunch spread with these lemon-infused muffins. Featuring a crunchy vanilla streusel and sunny lemon glaze, this recipe takes just 35 minutes to make.
2. Simply LaKita Small Batch Cinnamon Rolls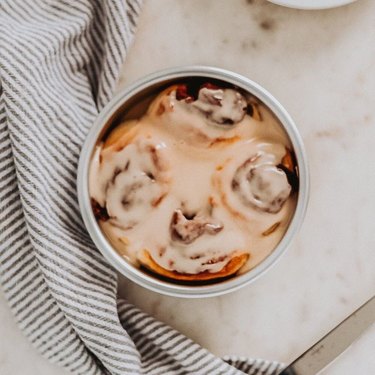 Is there anything better than the smell of homemade cinnamon rolls on a weekend morning? Probably not. This easy recipe yields four fluffy rolls, making it perfect for one or two people.
3. The Curious Chickpea Savory Crepes with Almond Cheese, Sautéed Spinach, and Vegan Hollandaise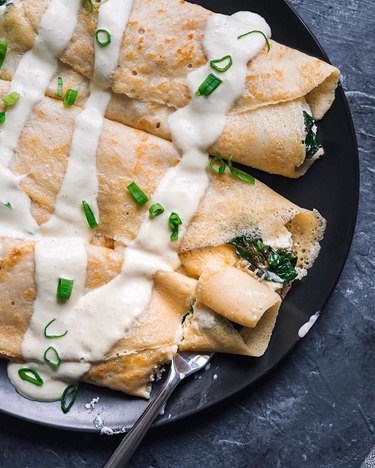 If savory meals are more your style, try these spinach and almond cheese crepes. You can also make it non-vegan by using dairy cheese and regular Hollandaise sauce, if you'd like.
4. Healthy Nibbles Flaky Scallion Pancakes with Shallots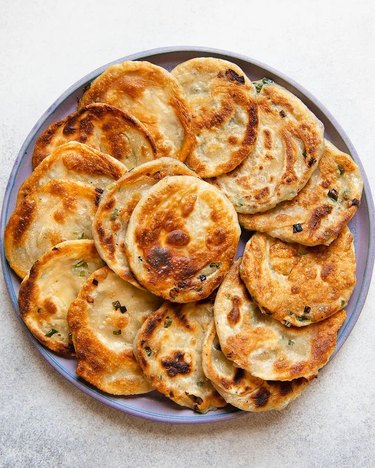 Serve these scallion pancakes with a side of eggs, greens, and sweet chili sauce for a tasty brunchtime meal. The recipe makes four big pancakes, but you can make them smaller too.
5. Jessica in the Kitchen Vegan Banana Bread Mug Cake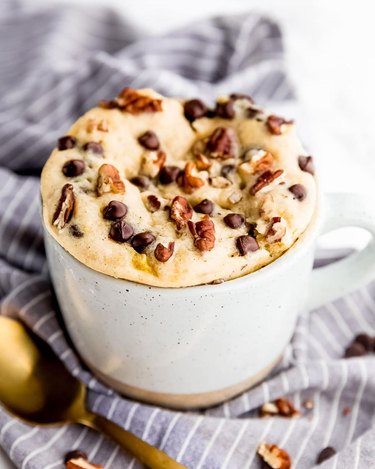 Ready in just five minutes, this banana bread mug recipe is ideal for a solo brunch. Try adding orange zest, coconut flakes, or even Easter chocolate to give it a springtime spin.
6. Rasa Malaysia Sriracha Deviled Eggs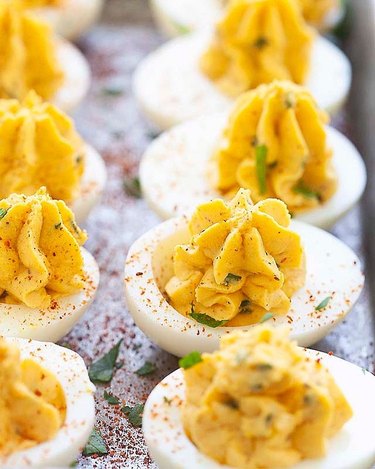 Of course, an Easter brunch isn't complete without eggs. Make these simple, zesty deviled eggs in just 20 minutes.
7. What Jew Wanna Eat Apples and Honey Avocado Toast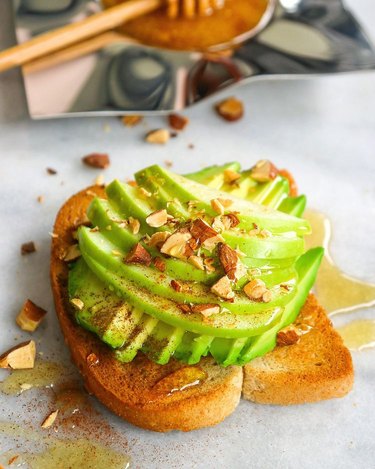 If you love avocado toast, try this sweet apple and honey version. Top it off with almonds or hemp seeds for an extra crunch.
8. Two Purple Figs Baked Eggs in Bread Bowls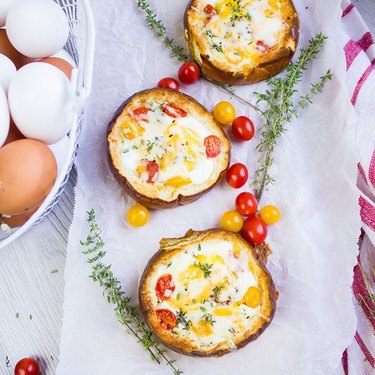 Why layer eggs and bread when you can serve eggs ​in​ bread? Make these delicious breakfast bowls in just 30 minutes.
9. The Hungry Hutch Fig, Prosciutto, and Arugula Pizza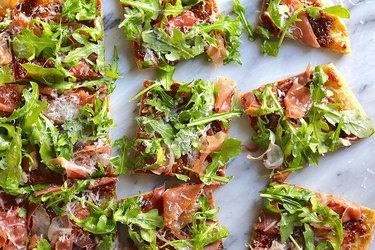 Between the peppery arugula and sweet figs, this pizza is bursting with flavor. Split the pizza between two people — or if you're brunching solo, save half for dinner.