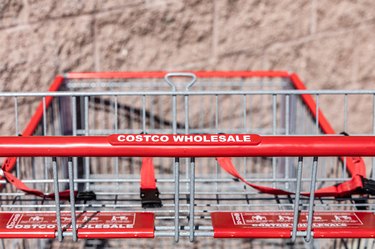 It might be the middle of winter, but it's hard to turn down delicious frozen treats -- especially if you live in a warmer climate. That being said, if you live in San Francisco, Los Angeles, or Hawaii, you'll want to swing by Costco and pick up a box (or three) of JonnyPops Chocolate-Dipped Strawberry Pops.
According to @costcodeals on Instagram, the product is back in warehouses by popular demand and for a limited time. "depending on the region, it's only $11.99 [to] $12.99 for a box of 16 pops," says @costcodeals.
If you're unfamiliar with JonnyPops, it's a company that specializes in small batch frozen treats. This includes dairy and non-dairy ice cream bars, fruit bars, and freezer pops.
The Chocolate-Dipped Strawberries flavor appears to be part of the brand's main lineup. It's also made of minimal ingredients: strawberries, heavy cream, cane sugar, purified water, dark chocolate, coconut oil, vegetable oil, and a bit of salt.
On Instagram, shoppers are drooling over the treat. "These are seriously sooooo good!" raved one user. "Why can't I stop eating these ... " commented another person.
What's more, even though @costcodeals' post only menion the San Francisco, Los Angeles, and Hawaii areas, one person in Utah spotted them at their Costco. So, it's certainly worth checking your warehouse!
To save time, be sure to to call Costco in advance to see if it's in stock. The product's item number is 1631295.
Where else can you buy JonnyPops' Chocolate-Dipped Strawberry Pops?
Fortunately, Costco is not your only option. According to the company's website, it's also available at Target. You can find retailers that sell the treats by using the JonnyPops product locator tool.
At Target, the ice cream bars are available in packs of four and cost $4.49 per box, though the exact price might vary by location. To check if it's available at your Target store, visit the product page.