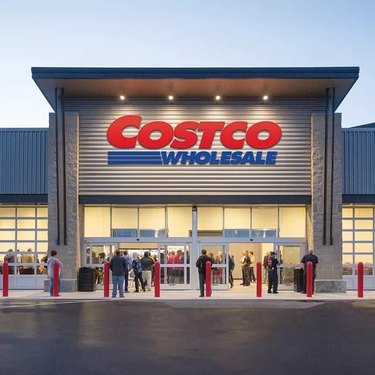 If you can't get enough of Costco's Ham and Cheese Pastries, but are in the mood for something sweeter, we have news that will certainly satisfy that craving. According to @costcobuys on Instagram, the warehouse retailer is now selling Cherry and Cheese Pastries.
"These all-butter pastries have flaky croissant layers, an apricot glaze, and a Greek yogurt cream cheese and cherry filling!" writes @costcobuys, adding that a six-pack of the pastries costs $9.99. This is about $1.67 per pastry.
In the comments, people are describing the baked good as delicious, while offering up different ways to prepare and enjoy it. One user wrote, "I put them in the toaster oven to heat them up and they are warm and crispy," while another stated, "Just tried this in air fryer for five minutes at 325 [degrees Fahrenheit]. Amazing!" One user even suggested warming the pastries up and serving them with a side of vanilla ice cream. Yes, please!
Other Instagrammers took this as an opportunity to pitch ideas for other pastry flavors, like blueberry and cheese and guava and cheese. Costco, are you listening?
Of course, before heading to your local warehouse to get these treats for yourself, make sure to check Costco store availability by giving your nearby location a call.
Until we can get our hands on these pastries, we will be dreaming about the Costco bakery section.