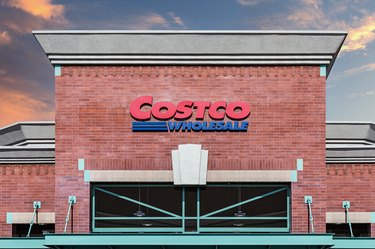 There are few things more satisfying than a refreshing cup of boba milk tea. This is especially true if it's homemade, but sometimes, you just need that instant gratification. The solution? Visit Costco, of course.
According to Reddit users, it appears the warehouse recently brought back the variety set of Taiwan Boba Milk Tea kits by J Way. Each kit creates one drink and includes a tea powder packet, instant boba packet, and a paper straw.
There are also four flavors, as noted by @frugalhotspot on Instagram last year. This includes classic milk tea with brown sugar boba, taro milk tea with brown sugar boba, creme brule milk tea with caramel boba, and passion fruit pineapple green tea with fruity boba.
There are also two of each version except for the classic milk tea, for which there are four.
To make a boba milk tea, all you need to do is microwave the boba, combine the milk tea powder with hot water, then add ice and boba. And just like that, you have a delicious beverage in less than one minute.
"I got the Taiwan bubble tea set last year and it was delicious!" commented one person on Reddit. Another shopper noted that it the product tasted good, describing the boba as "pretty chewy and a little dense."
It's worth mentioning that some folks thought the teas were too sweet and recommended adding more milk or water to tone it down. Good to know!
If you're interested in trying the boba milk tea sets, be sure to visit Costco soon. Shoppers have reported that the product's signage has an asterisk on it, meaning it's a limited-edition item.
Where else can you buy J Way Boba Milk Tea?
No Costco membership? No worries. You can still enjoy the product via Amazon or the J Way website, which offers free shipping over $30 in the U.S.