To listen, click on our recap episode below. It features short clips from each conversation, basically a taste of who we had on the show and the topics we talked about.
Listen to the Show: January Recap 2023
‌For the full episodes, click on these links below.‌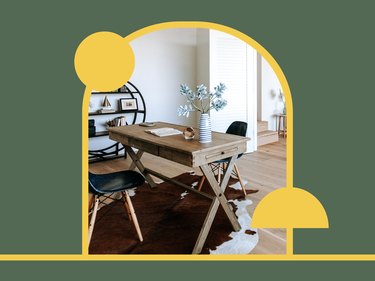 The One Room to Keep Clean
Ever wonder which room in the house both organizing experts and feng shui experts believe is the MOST important? You might be surprised to hear it's the bedroom. Feng shui expert Kate McKinnon explains why and offers some things to try to elevate your bedroom space.
Ophira Edut of The AstroTwins
Predictions for 2023 came in hot from astrologers, Ophi and Tali of The AstroTwins in their new 2023 Horoscope Book. While in the full episode we talk about design and decor according to astrology and feng shui, I was first curious as to why they dubbed 2023 the year of "What if?" Here, Ophi explains.
Teri Fisher of Spoon Fork Bacon
And since we're talking about 2023 and the new year, I was curious about the type of recipes people that are searching for at the top of each year. Enter Teri Fisher from Spoon Fork Bacon. She and her co-founder Jenny Park have over 1,000 recipes on their site. Here, Teri shares about the foods and recipes that trend every January.
Aya Kanai, Head of Editorial and Creative, Google Shopping
I then spoke with Aya Kanai, head of editorial and creative at Google shopping and she shared some of the clever and helpful ways that Google tools can help us decorate our homes ‌before‌ spending any money. So, before you start searching, listen to this…
Uplevel the Energy of Your Work Desk
And finally, we had a show that highlighted tips from a feng shui expert and an aromatherapist on ways that we can elevate our work desk to be the most supportive space energetically. Here, feng shui expert Amanda Gibby Peters discusses why the placement of your desk is so important.