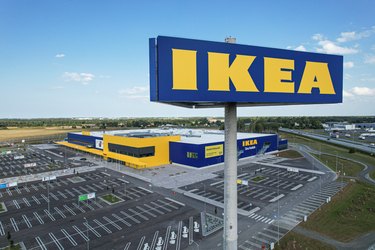 IKEA always seems to have something exciting up its sleeve, and despite all the winter collections, the brand still has more anticipated news for this year. The retailer is bringing a hometown holiday to the United States, so each store around the country is able to take part in the celebrations.
Julbord falls around Christmas every year and is one of Sweden's most joyful holidays. The festival offers a feast of Christmas food that dates all the way back to the time of the Vikings. Like all holidays during the winter season, the intent is to bring loved ones together to relax and enjoy time spent with each other over a delicious meal.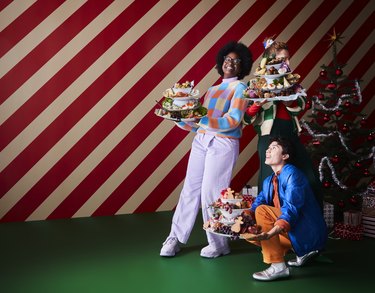 IKEA's JULBORD is going to take place Friday, December 9 at each store's restaurant. The menu includes IKEA's iconic Swedish meatballs, herring, poached salmon, Swedish potato gratäng (gratin), almond cake, and more. Plus, the smorgasbord kicks off a weekend of events and in-store activities including samplings and demonstrations. Make sure to check your local store page for the full schedule.
JULBORD tickets are available for IKEA Family members at $16.99 per adult and $6.99 per child, or at the regular price of $19.99 per adult and $9.99 per child. Tickets must be purchased in advance at your local store.
Who knew that IKEA would become the place to be for an early Christmas dinner?