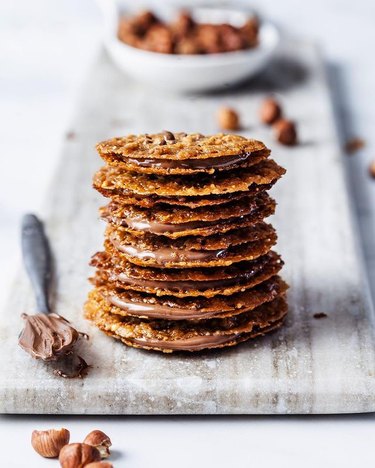 ​The Great British Bake Off's​ Season 11 has been a welcome addition to 2020, providing us with the entertainment, escapism, and sweet treats we needed to get through the year. However, now that this season is over, we find that we want even more ​Bake Off​. That's why we're putting together a list of delicious dessert recipes that remind us of ​GBBO​'s last season. On your marks, get set ... bake!
1. A Cozy Kitchen Matcha Strawberry Battenberg Cake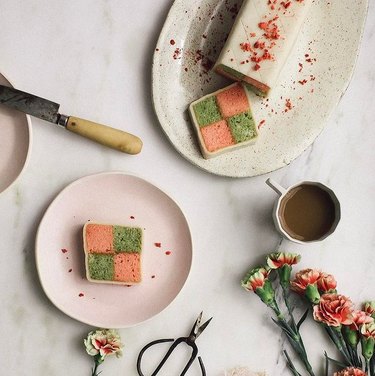 If Season 11, Episode 1 of ​GBBO​ made you want to try your hand at a Battenberg cake, this matcha and strawberry version sounds like a delight.
2. Grandbaby Cakes Pineapple Upside-Down Cake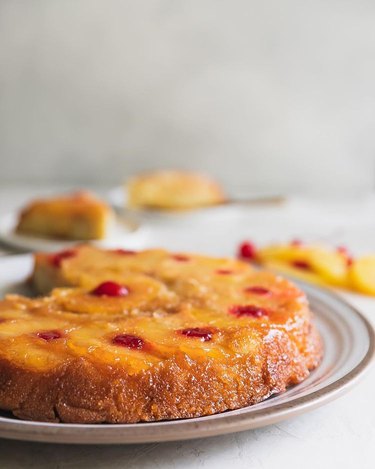 This recipe looks like summer in a cake. Just make sure no one knocks the cake out of your hands when you're about to serve it!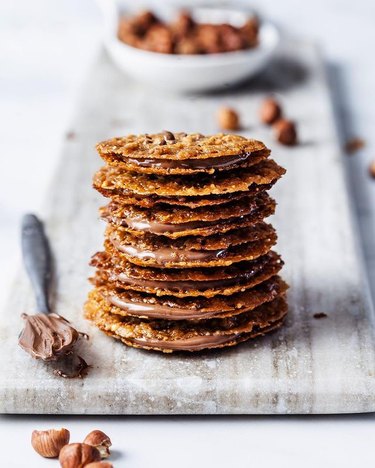 We can hear the crunch already.
4. Orchids + Sweet Tea Extra Fudgy Vegan Brownies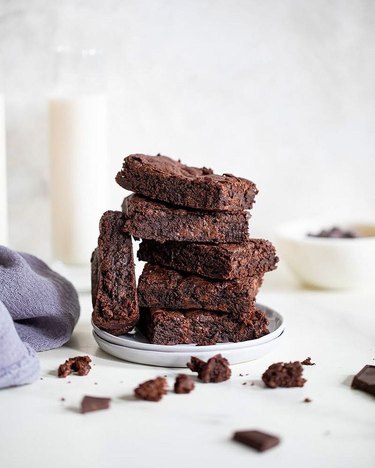 Though the ​GBBO​ Season 11 contestants had trouble with their brownies, this Orchids + Sweet Tea recipe should be a guaranteed win.
5. Smitten Kitchen Better Chocolate Babka
Episode 4 made us crave a babka like no tomorrow. This Smitten Kitchen recipe looks like exactly what we need to satisfy that craving.
6. The Flavor Bender Classic Chocolate Eclairs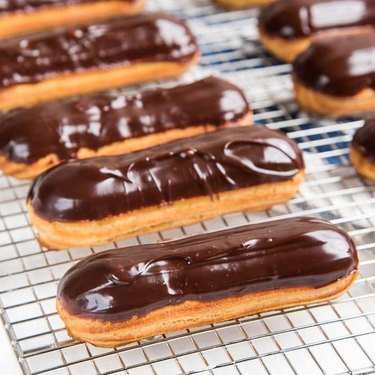 To work your way up to Prue Leith's raspberry and salted caramel eclairs, you'll want to start with this classic recipe.
7. Indulge With Mimi Matcha Mille Crepe Cake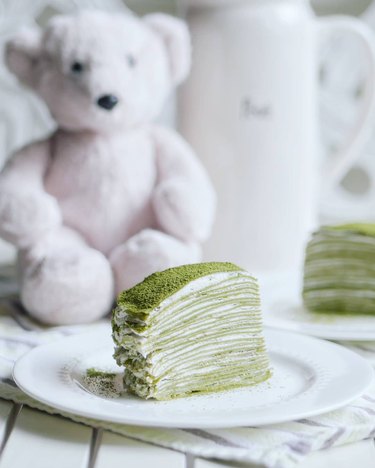 When it comes to decadent, no-bake desserts, this crepe cake is at the top of our "to-bake" list.
8. Supper in the Suburbs Vegan Finger Donuts With Custard and Jam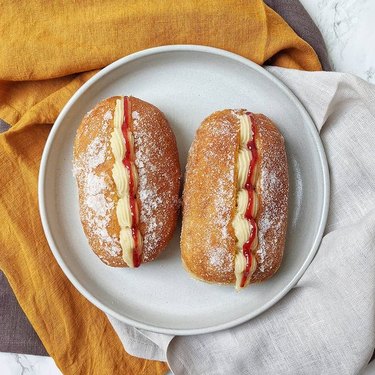 Inspired by Paul Hollywood's recipe, baker Emma challenged herself to make his donuts vegan and just as delicious.
This recipe is making us think that our birthday came early.
10. Preppy Kitchen Mini Cheesecakes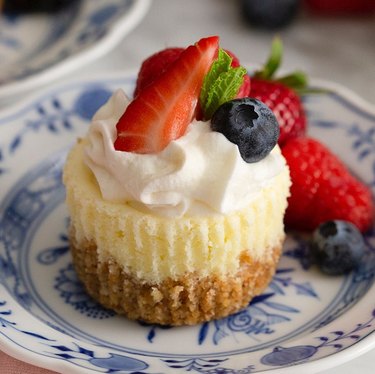 You can make these cuties in a muffin tin — what could be easier?
11. Prue Leith's Coffee Walnut Whirls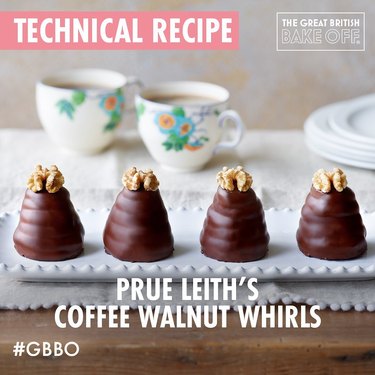 Courtesy of ​The Great British Bake Off,​ we have Prue Leith's very own recipe for walnut whirls. Fortunately, we're under no time constraint to bake these.