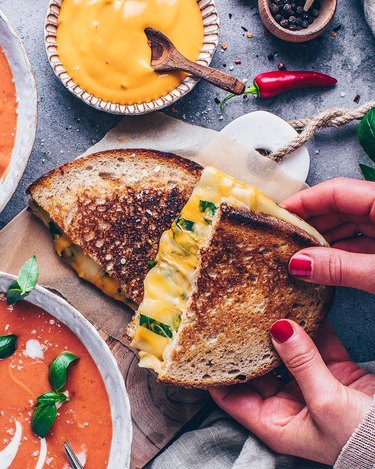 Happy National Grilled Cheese Day! You better believe we're celebrating. While we love a classic grilled cheese paired with a creamy tomato soup, this year we're interested in creating more unique sandwiches. We're talking about grilled cheese sandwiches like the following, which are more than just bread and cheese.
1. Archana's Kitchen Grilled Cheese With Paneer and Potato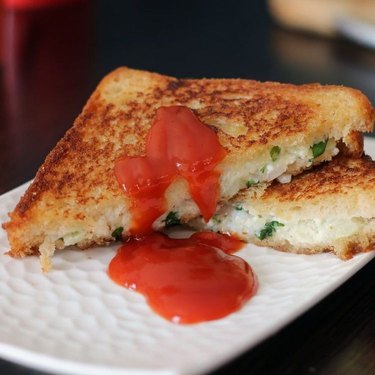 This grilled cheese is filled with aloo (potatoes) and paneer (homemade cottage cheese), and takes only 35 minutes to make.
2. Saffron Trail Mango Basil Grilled Cheese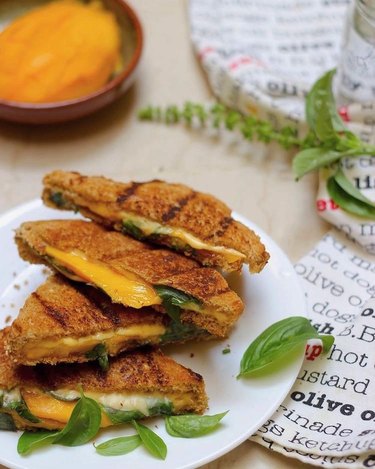 This description is making us drool: "The sweetness of the mango, the aroma of basil, the salty tanginess from the cheese, and the heat from the hot sauce all come together to achieve a perfect flavor balance in this sandwich."
3. Cooking With Books Habanero Jack Grilled Cheese With Pears And Prosciutto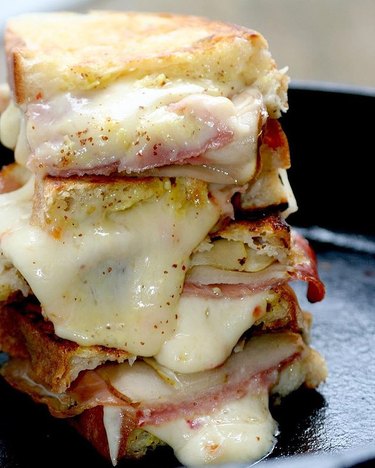 In just 10 minutes, you can make yourself this seriously unique grilled cheese.
4. Cook With Manali Bombay Veggie Grilled Cheese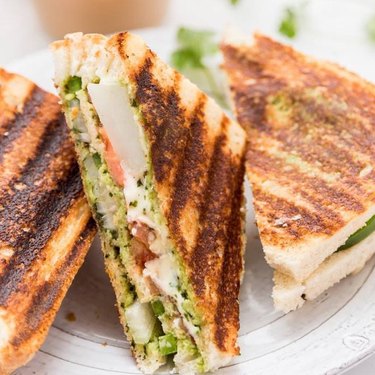 Made with onion, tomato, potato, green pepper, and coriander-mint chutney, this grilled cheese recipe is popular in Mumbai (which was formerly known as Bombay).
5. A Cozy Kitchen Spinach and Artichoke Dip Grilled Cheese
It's a dip and a grilled cheese all wrapped up in a toasted bread. Genius.
6. Grandbaby Cakes Italian Beef Grilled Cheese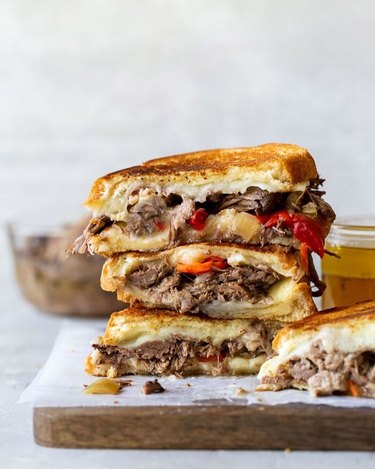 "This Chicago Italian Beef Grilled Cheese combines tender, shredded beef and perfectly seasoned beef stock, and pickled peppers made in a slow cooker with the melty, buttery goodness of a grilled cheese," writes food blogger Jocelyn Delk Adams. Yum.
7. Healthy Nibbles Kimchi and Avocado Grilled Cheese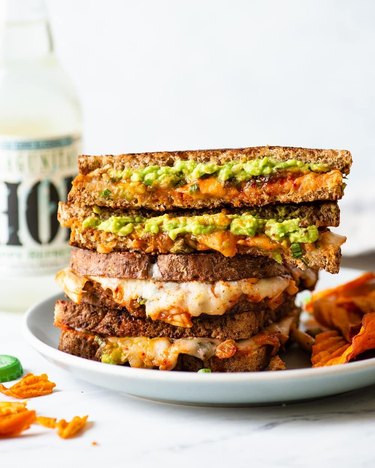 This tangy, spicy, cheesy recipe takes only 15 minutes to whip up.
8. Bianca Zapatka Vegan Grilled Cheese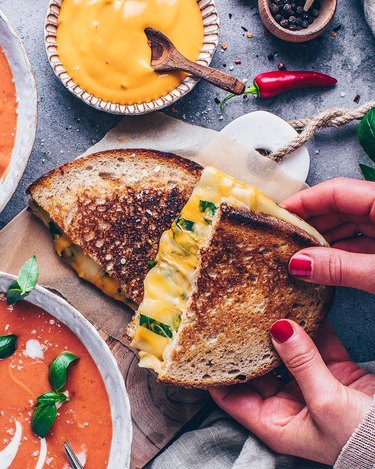 Vegans can also get in on the action with vegan cheddar cheese, cream cheese, and butter.
9. Isabel Eats Mexican Fajita Grilled Cheese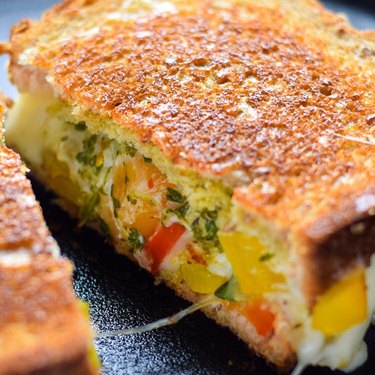 Inspired by a Mexican fajita, this grilled cheese is chock-full of sautéed veggies and a cilantro parsley chimichurri spread. You can even add meat if you're so inclined.