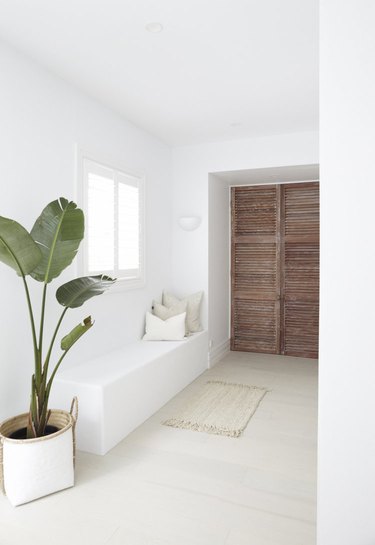 When you think of coastal style, what comes to mind? Seashells everywhere you look? White interiors? Natural materials like sisal and seagrass?
While all of the above are par for the course, there's one thing that perhaps you failed to picture: coastal flooring ideas. Even though it's not directly in your eyeline, the floor can actually pull the whole look together.
So, what are the signature characteristics of coastal flooring ideas? They're simple and just as laid-back as the surroundings. When choosing a hardwood floor, you should gravitate toward a light finish or even a bleached look to make things appear as fresh as possible. White paint is also an option. And when it comes to tile, think the lighter and brighter, the better.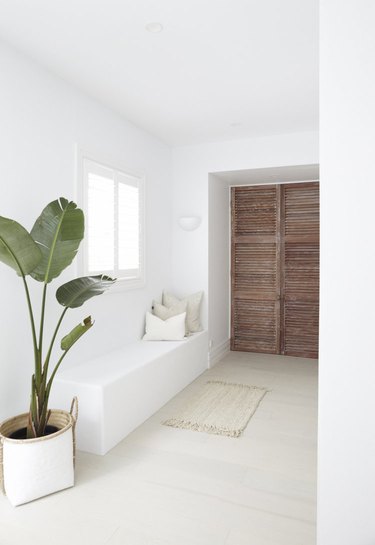 If even the lightest of hardwoods isn't light enough for your coastal space, we recommend seeking out bleached hardwood flooring instead. You can buy the material ready-made or bleach it yourself. We're loving the bleached hardwood look displayed in Lana's home of Three Birds Renovations.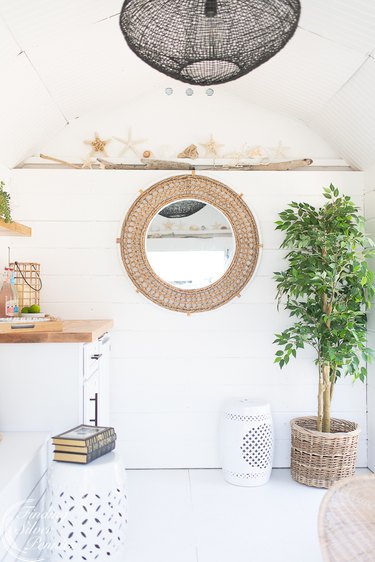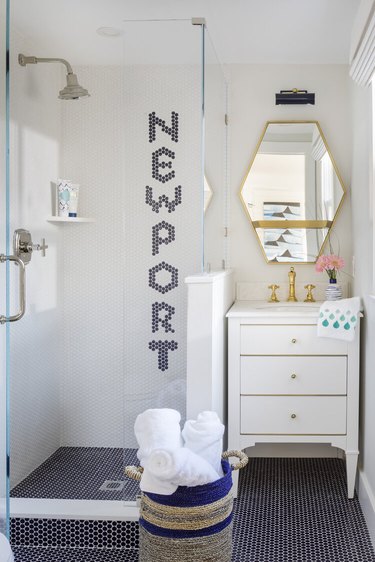 Navy blue is a tried-and-true coastal color (the word "navy" is in the name, after all), so it makes sense that the hue would rise to the top of coastal flooring ideas. Follow the lead of the team at Digs Design Company, and use round penny tile on both the floor and the wall to really drive the look home.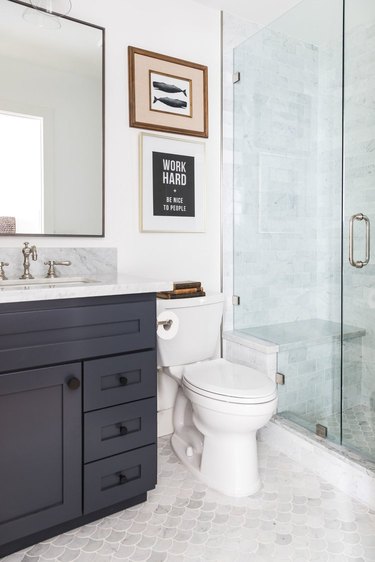 Fish scale (or fan-shaped) tile is currently having a moment. It's being showcased in every room of the house from kitchens to bathrooms on both the walls and the floor, as evidenced by this space crafted by Aly and Leigh of Pure Salt Interiors.
Seriously — is there anything in the world more coastal than stripes? Sure, a cabana striped towel or umbrella is the epitome of coastal style, but what about bringing that classic pattern to your floor? Julie Howard flaunted the traditional motif in this crisp bath, and the end result is subtle yet striking.