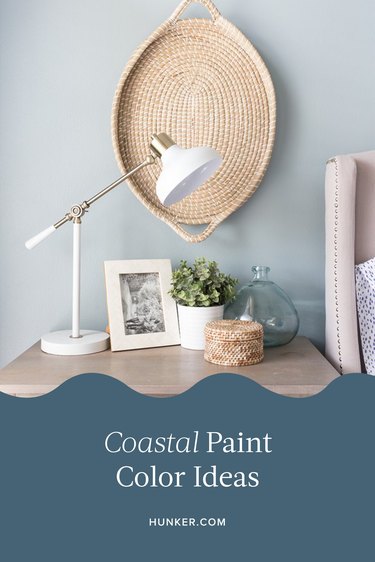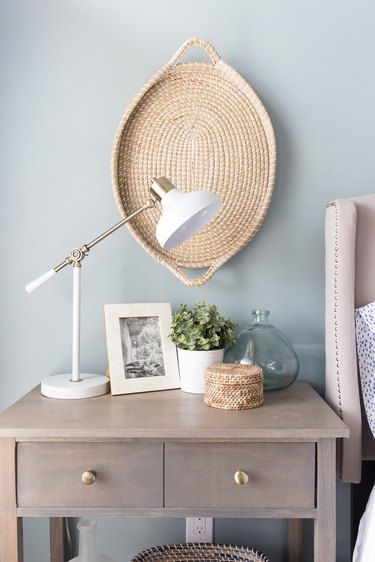 Did your last daydreaming session involve a beach house nestled along a sandy shore? Although a real-deal beach house might be a far-off possibility at the moment, you'll be happy to know that you don't have to live on the coast to achieve peak coastal style.
The relaxed aesthetic wraps in all the best things about the beach: breezy colors, laid-back accents, and a vibe that makes you want to lounge in a hammock all day. It often incorporates seashells and tropical grass, set against a cool palette.
If you're considering a light and airy overhaul for any space within your home, look to these coastal paint colors to magically transport you to the sea.
Teal is a traditional coastal paint color that we can't get enough of. When it's paired with fresh white rattan furniture, wicker pendant lights, and tropical greenery, the blue-green shade is spot-on for a seaside kitchen like this one belonging to Emily of The Wicker House.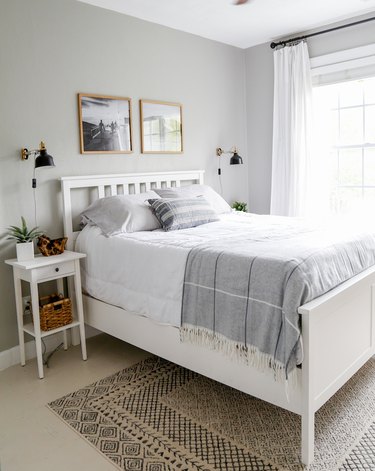 For a color that's both airy and neutral, consider light gray. It matches up beautifully with white furniture, relaxed linens, and natural materials, a look that Kim of Sand and Sisal mastered in this coastal bedroom.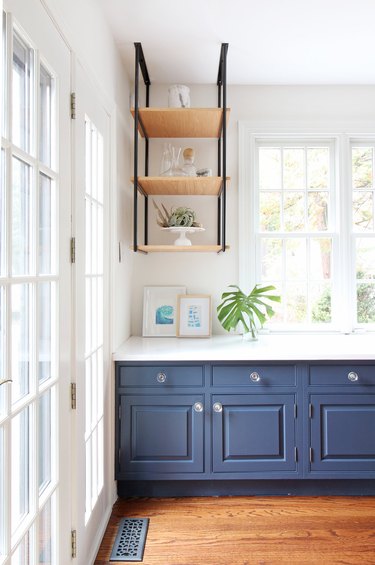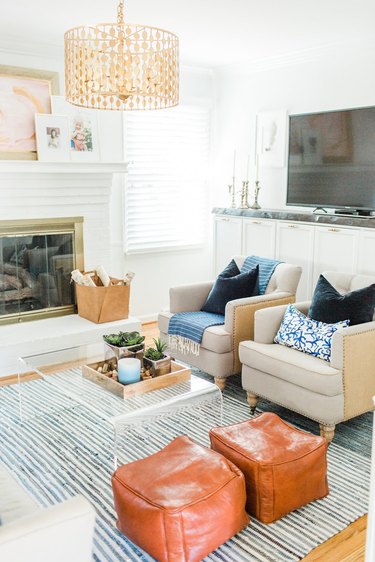 Although any shade of white will fit in flawlessly amid coastal touches, we particularly adore bright white. It makes the space look even lighter and airier, bringing to mind sun-filled breezy days at the beach. Stephanie of Olive and Tate chose a luminous white for her living room, and the result is a space that's equal parts timeless and oh-so coastal.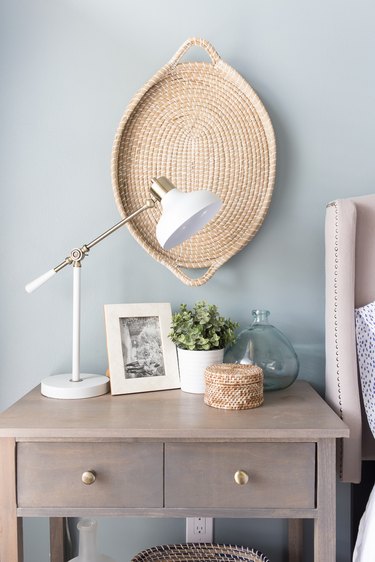 Although turquoise waters and a vibrant blue sky are the definition of perfection, we also love the look and feel of the cool gray-blue marine layer. Enter this subtle whispery shade that's fittingly called "Cloudy Sky" — it looks downright dreamy in this bedroom by Chelsea of Making Home Base.