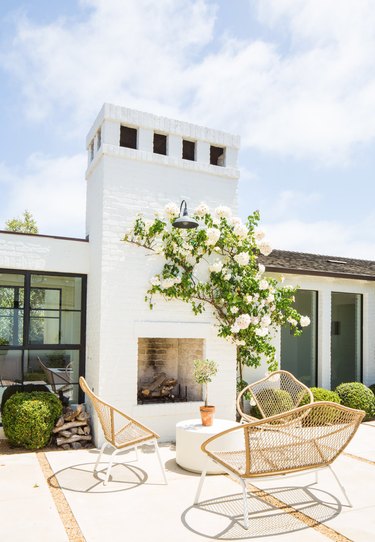 Whether your home already has a brick exterior or you're ready to turn your outdoor space into a zone for relaxing, painted exterior brick surfaces can look amazing, but they can also be a major commitment.
You'll want to first think about the style of your home. Then consider how much upkeep you want to do. Whether you decide to paint your exterior bricks or not, the material adds loads of charm, sophistication, and timeless appeal to your house. So it's usually win-win.
1. You can do it yourself.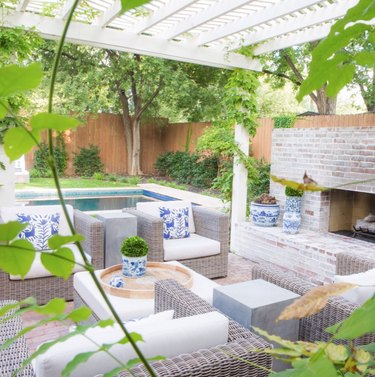 As long as you prep the surface (by making sure the brick is completely dry, filling in any grout imperfections, and sealing everything so moisture can't get in) it can be a somewhat straightforward process to paint exterior brick yourself. Try a limewash or whitewash to create a rustic effect like the one on this outdoor fireplace from Christian Ladd. It will cut your weekend project time just enough so you can enjoy a garden cocktail while admiring your great work.
2. You'll get an instant refresh.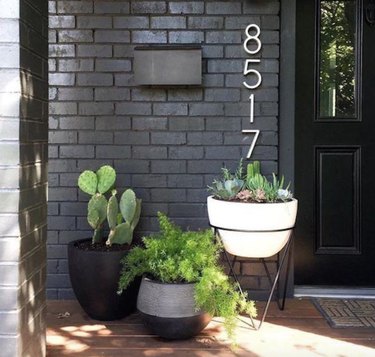 Painting your exterior brick is a perfect way to update the tired look of your home and get something modern and sleek. Consider using a bold black that will make a dated exterior feel instantly on-trend.
3. It hides imperfections.
Choosing to use brick for an exterior wall, a chimney, or for an entire home is always an excellent choice. But to keep your budget manageable, you can hide imperfect bricks and create uniformity with a few layers of paint. Try an unexpected exterior color like this pale green.
1. You have to keep it up.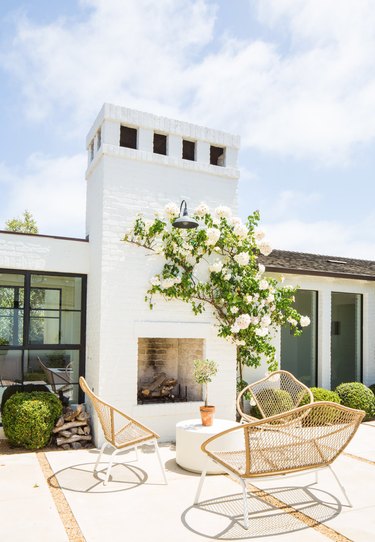 We love a painted brick exterior. But in reality, to keep it looking fresh like this perfect patio from Kelly Nutt, you'll have to commit to a certain amount of maintenance. If you go with a lighter color, regular pressure washing is a must to keep the surface bright.
2. Removal is a real drag.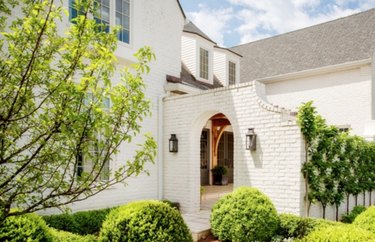 Before taking the plunge and painting your brick exterior, consider how hard it might be to remove the color if and when you change your mind. Typically, only serious sandblasting can strip paint from brick, and that can be a costly undertaking.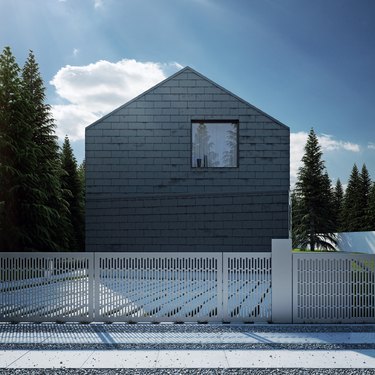 Since brick is such a porous surface, it has to be primed well before painting if you want your color to last longer. And even then, the elements can still wreak havoc. Whites often go a bit yellow, and darker colors like black could lighten into gray. It's all about how attached you are to keeping your hue good as new.