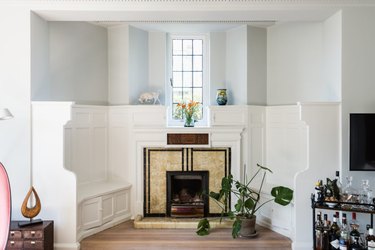 Presently, arts and crafts interiors are characterized by simplicity, and emulating the standout elements of it doesn't have to entail a total overhaul — or purchasing a new space altogether. With a little creativity and a dash of inspiration, you can easily channel the best of the look at home. Here's how.
1. Go green.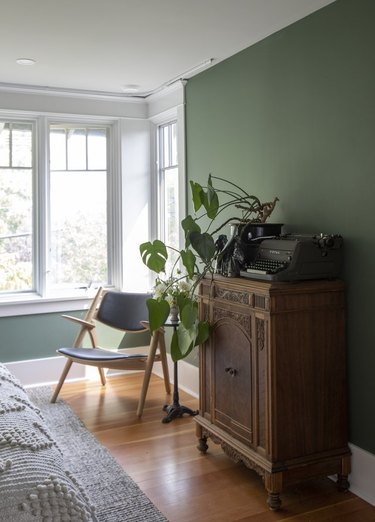 Warm tones may be a staple of arts and crafts interiors, but green is the underrated star. With the hue being such a natural complement to the aesthetic's earthy nature — think exposed wood beams with matching built-in shelving — painting an accent wall, if not the entire room à la this cozy bedchamber, in the serene shade will make for quite the eye-catching finish.
2. Shop vintage.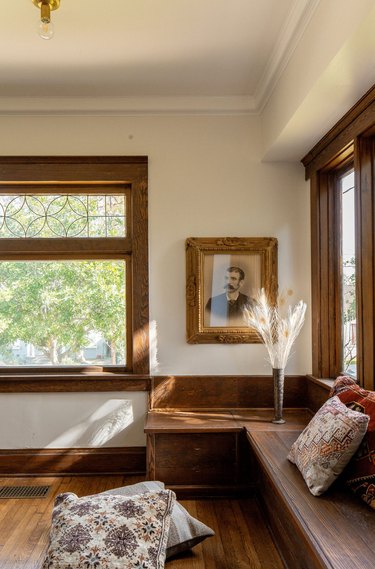 A classic arts and crafts interior will likely have natural wood finishes that deck nearly everything from the floors and windows to the molding and so on, just like this soulful home spotted on Emily Henderson. If your digs lack these details, bring in a rustic or antique piece of decor to channel the vibe, and outfit with a medley of cozy, patterned textiles.
3. Tile things up.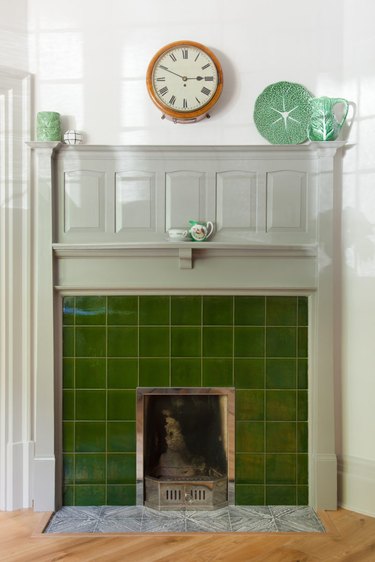 4. Divide the walls.
The arts and crafts movement gave wainscoting serious design cred, and we love every variation that we've seen since, including this timeless dining room by Nina Farmer Interiors. Combined with floral patterned wallpaper, the dark, espresso-finish wood paneling lends itself to an authentic look and feel.
5. Mix and match.
The line between the arts and crafts movement of the early 1900s and the modern farmhouse look of today has heavily blurred. One thing that remains constant is the perfectly imperfect balance of the old and the new. Take a cue from Brady Tolbert and outfit your kitchen with a set of sleek, white floating shelves and ground them with lustrous brass brackets for a dynamic finish.
6. Rethink cozy nooks.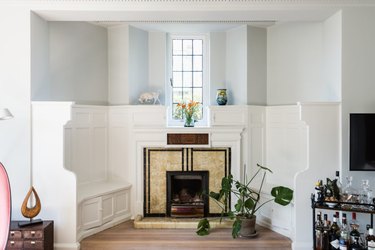 Maximizing every available stretch of square footage, without risking an overcrowded finish, is an artful balance to strike in an arts and crafts interior. Transform an empty nook — be it in the kitchen or a corner of a living room — into a convenient landing spot like this dreamy fireplace corner spotted on The Modern House.