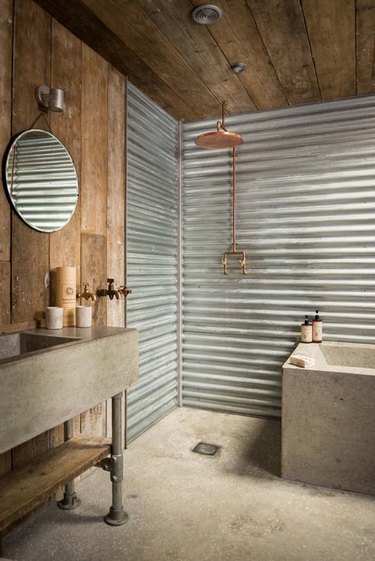 You're ready to shake things up when it comes to the sink area in your bathroom, but you want to do things differently. Instead of going with tile or stone for your backsplash, you're toying with the idea of using wood instead. When it comes to choosing which wood, the ideas are endless. Not just rustic, the material could be modern and sleek. It all depends on how you install it and whether you let it flaunt its natural grain or not.
But before you choose the look of your wood backsplash, here are some things to consider when it comes to the wear and tear of the material in your bathroom. Don't fret; we're here to help you figure out if a wood backsplash is the way to go. Hint: Signs point to yes.
Pro: Works With Any Design Style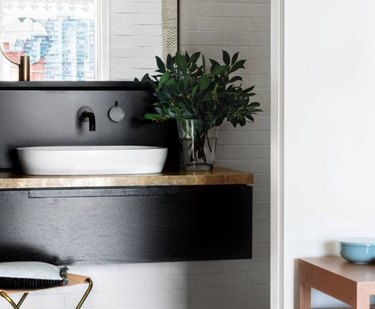 Choosing a wood backsplash doesn't limit you in terms of the style of your bathroom. You can go from Scandi-inspired or boho to farmhouse and more traditional. It's really up to you. This chic look from Fiona Lynch Design with a painted wood backsplash is all about being modern and bold.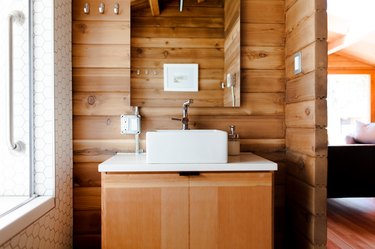 Not only can wood be warmer in appearance, it's warmer to the touch. Tile and stone can be downright chilly (especially during those early mornings), so turn up the temp with some wood like this cozy bathroom at Bodega Cove.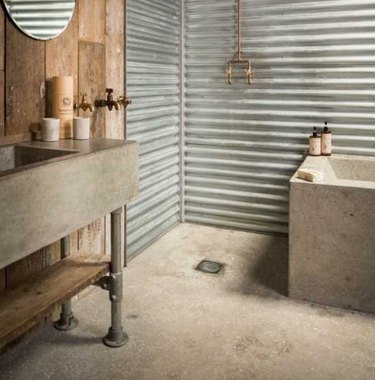 Wood is being salvaged and repurposed for countertops and backsplashes. Why not let your sustainable side shine by using reclaimed wood for your bathroom? The planet will love you like we love this wood look from Unique Homestays.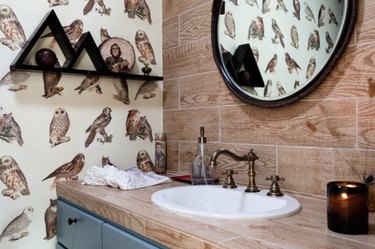 There are so many different kinds of woods to choose from: maple, cherry, oak, birch, and teak to name a few. Even a grass like bamboo offers a wood-like appearance. You can also go with a faux wood look that's easier on your checkbook, like this charming bathroom.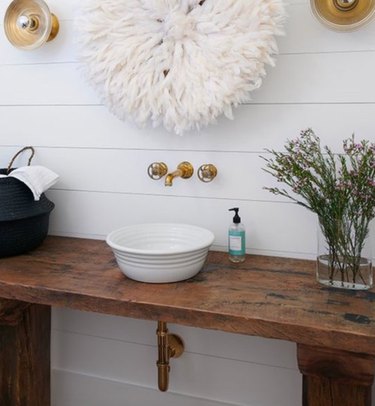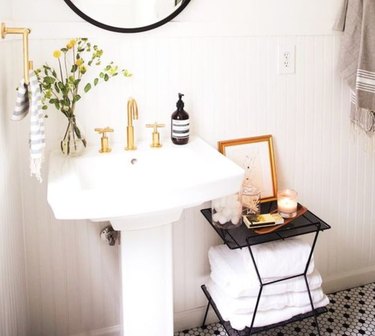 Con: Softer Surfaces Are Sensitive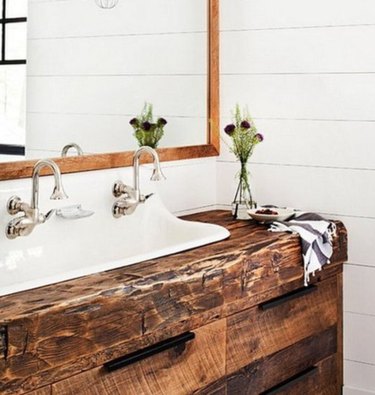 Since wood is softer than tile or stone, it can be more easily damaged. A good sealant will help, but keep in mind any scratches or blemishes that occur might just add some character.