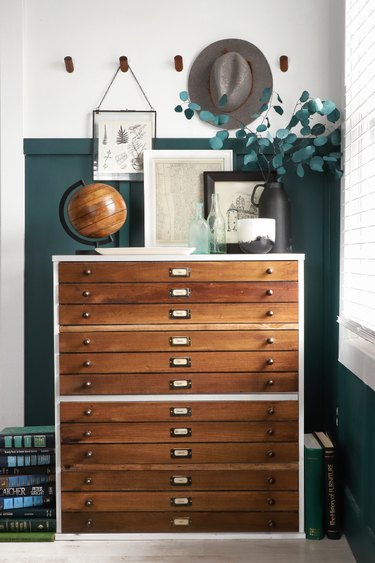 For most of us, walking into Target is like suddenly experiencing some sort of mind control-voodoo magic. There's the "Dollar Spot" — the area at the front of the store — where the cutest items you ever did see are rarely priced over $5. Then there's the allure of the limited-time capsule collections created by top designers. And, of course, there's always Chip and Joanna's Hearth & Hand products that beckon us to "just take a peek." An hour, a cartful, and an empty bank account later, we are finally leaving Target.
Who can blame us? Many of the items at the mega-retailer are so stylish they're ready-made for even the chicest of homes. But at Hunker, you know we're suckers for a good DIY project. So how can we combine our beloved big-box finds with a passion for do-it-yourself projects? Target hacks, of course. And you're in luck because we've found six eye-catching and oh-so-modern DIY home decor ideas for your living room that will immediately liven up your space. Read on for inspiration and links to find all of the detailed step-by-step instructions.
1. Start with a wood utensil holder and make a light fixture.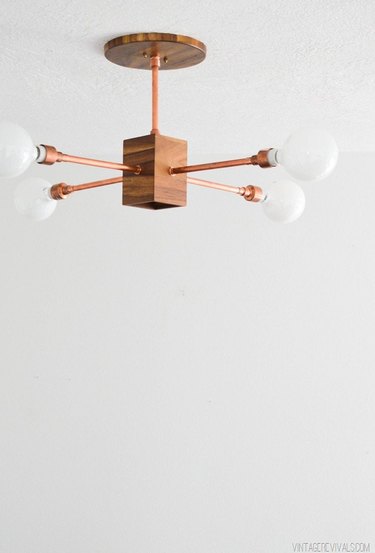 When searching for DIY home decor ideas for your living room, lighting rarely tops the list, but we think it should be up there because good lighting in your space means well-lit gatherings with friends and reading sessions spent on the couch with your favorite book. A modern light fixture completes the look of any living room, and we especially love this DIY version from Mandi of Vintage Revivals. Believe it or not, the focal point of this wood and copper midcentury-inspired light is a utensil holder from Target.
2. Add modern style to a wood end table.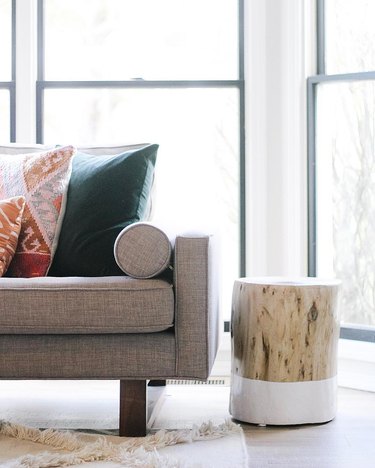 Now here's a simple and pretty DIY home decor idea for your living room. Target is known to sell wood end tables that look like tree stumps, which is already pretty neat, but Arin of Arin Solange at Home has come up with a way to punch it up. She taped off the bottom and created a strip of color on her faux wood stump using bright white paint. The final result is a distinctive end table you can showcase alongside your living room sofa.
3. Reimagine a brass serving platter.
Trisha Sprouse put her DIY skills to work and transformed a Target serving platter into a brass wall sconce. Say what?! That's right. With a bit of drilling and some spray paint, you too can instantly elevate your living room with this luxe metallic accent.
4. Style a coffee table with this decorative tray.
Every room in the house, especially the living room, could use an accent tray here or there. But it can be hard to find just the right one. Luckily, Sarah from the Sarah Joy blog is making our decision a little easier without breaking the bank. She took this wire-frame tray from Target and gave it a subtle industrial-chic makeover.
5. DIY dresser that looks vintage-chic.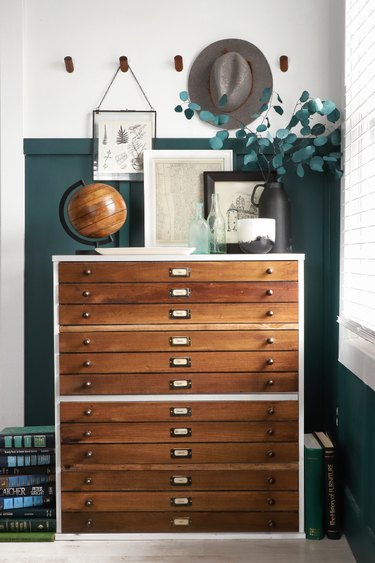 A dresser is a guaranteed way to add tons of storage to your living space, and this DIY home decor idea from Jenni of I Spy DIY has that just-found-at-a-flea market look when it was totally purchased at Target. It would be perfect for stashing throw blankets or your old DVD collection, and it even looks like an old-time card catalog complete with added label holders.
6. Turn a pillow sham into a modern wall hanging.
If you've ever thought about how cool a wall hanging would look in your boho digs, only to quickly scrap the idea after being almost blinded by the accompanying high price tags, we feel your pain. But don't give up on your dreams so quickly. Thanks to this clever DIY home decor idea for your living room — that hacks a Target pillow sham — you can easily dress up your walls on a budget.