Tip
Never pour waste oil down the drain or sewers.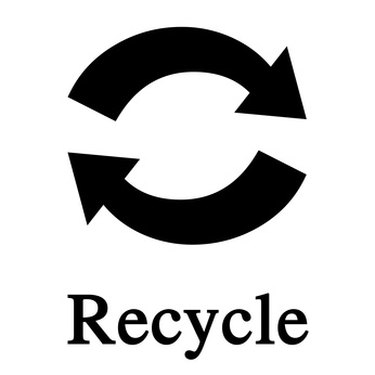 The proper disposal of waste oil is important for maintaining our environment as improper disposal can cause blocked house drains and sewers, tainted drinking water supplies and damaged sewage treatment works as oil affects the bacteria that break down solid waste. Waste oil can also affect waterways and the animals that dwell in them, according to Eco Home Resource's information on the dangers of motor oil. Pouring oil into the ground can seal off soil from water and air which kills earthworms and bacteria needed for regeneration. Burning of such oil releases heavy metals, fluorine and chlorine into the air. Recycling used mineral oil might require making a few calls but helps contribute to a greener planet.
Step 1
Collect used mineral oil in clean metal barrels or plastic containers. Ensure it is free of contaminants including water, paint thinner, carburetor cleaner, petrol, antifreeze, dirt, rags or solvents. If you do not have containers for the used oil call your local authorities for a list of business locations that provide tanks for used oil.
Step 2
Call your local garages, filling and petrol stations to find out if they provide facilities for recycling waste oil. If they do not have appropriate facilities ask if they can recommend facilities that do. Some places, such as local garages, have restrictions concerning containers, such as containers being no more than 5 liters.
Step 3
Talk to friends and neighbors that service their own vehicles or own a garage. Ask them what they do with used waste oil.
Step 4
Contact your State Department of Environmental Quality/Department of Environmental Protection about waste oil recycling options. All states have one and such departments are excellent resources for how to recycle/dispose of an item, according to Earth911.com. They also provide information on local regulations and policies that may affect the recycling of your oil.
Step 5
Browse city government sites for how to recycle used oil, such as the recycling section on the City of Arcadia (California) website. Also try looking up how to recycle used oil on the United States Environmental Protection Agency website, or use the search engine on Earth911.com for waste oil recycling facilities near you. Local waste oil recycling organizations or businesses are another option, such as Waste Oil Recyclers, which provides free waste oil pick up to citizens of Southeastern Pennsylvania.
---
Kent Page McGroarty has worked as a writer since 2006, contributing numerous articles to various websites. She is a frequent contributor to the health and fitness sections of the online magazine EDGE Publications and holds a Bachelor of Arts in English from Saint Joseph's University.