Tapered candles, more commonly known as taper candles, are tall and elegant, and make delightful mantle decorations and table centerpieces. However, because they are so tall, they may be unsteady, particularly if the base in which they are seated is shallow. There are several methods to make your tapered candles stand tall without risk of being toppled.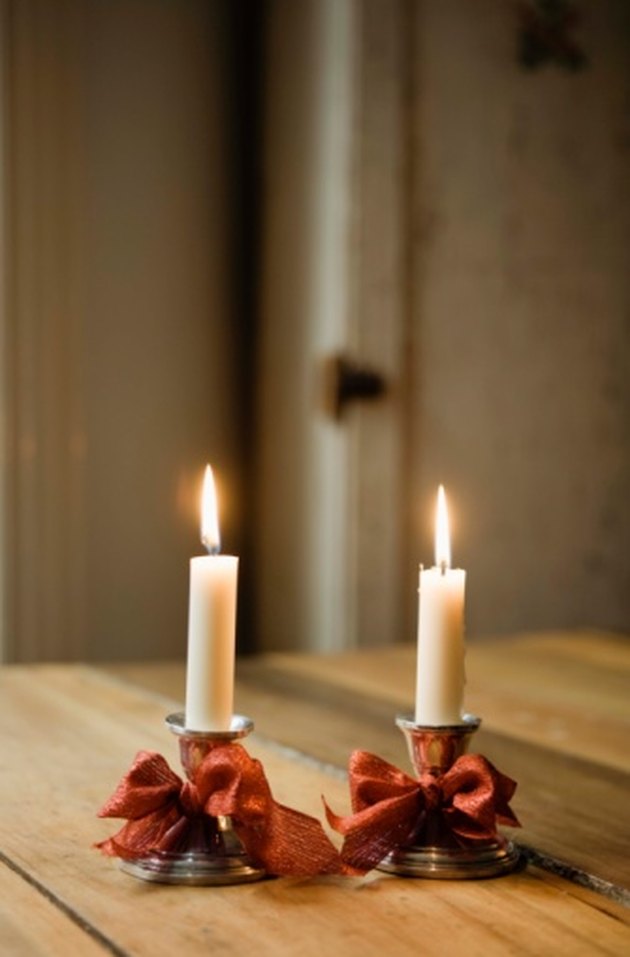 Step 2
Drip a small amount of wax into the candleholder.
Step 3
Press the lit candle firmly into the candleholder while the wax is still hot. This cements the candle to the holder, providing a little more support.
Step 1
Fill a small pot with water.
Step 2
Bring the water to a boil and then remove it from the heat.
Step 3
Warm the bottom two inches of the candle in the hot water for at least 30 seconds.
Step 4
Press the candle into the holder. The softened wax conforms to the candleholder, and it will be much steadier.