Decorative, fragrant oil warmers impart a fresh scent throughout your home. Tealight candles are the primary heat source for traditional oil warmers, and they warm fragrant, essential oils to create an ambient home atmosphere. Oil warmers are available in a variety of colors and designs, and they are pleasant additions to a living room or bedroom, adding a subtle accent to home decor and diffusing a pleasant aroma in your home. Follow standard safety precautions to prevent injury.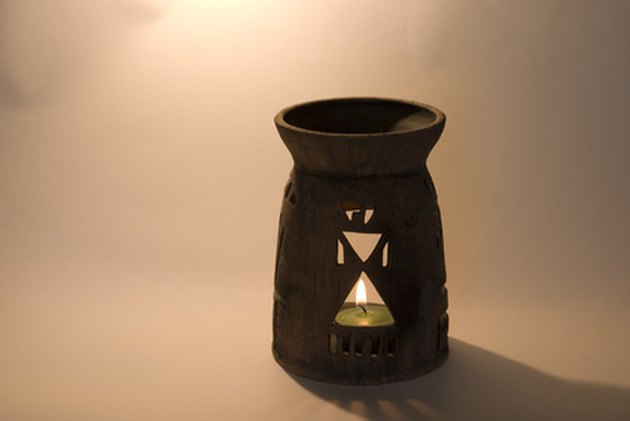 Step 1
Place the oil warmer and tealight candle on a flat, clutter-free surface. Remove the oil dish, and set it aside.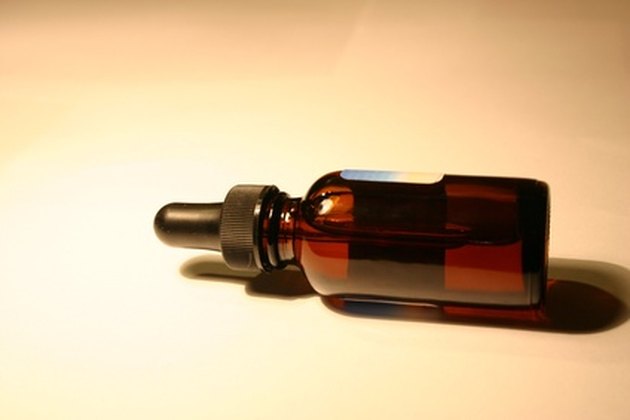 Refer to the fragrant or essential oil's instructions, and add the appropriate amount of oil to the dish.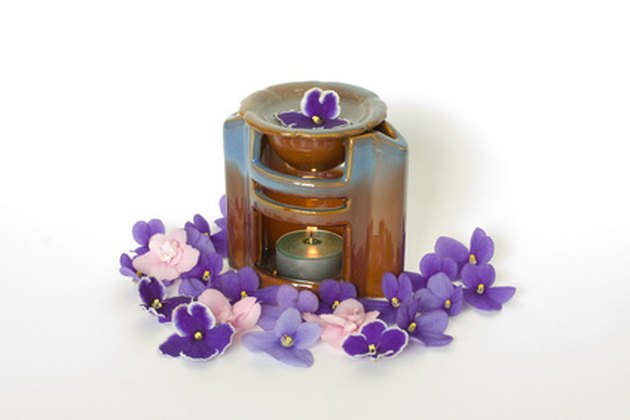 Insert the tealight candle into the bottom portion of the oil warmer. Create a complex, layered aroma by selecting a complementary scented candle. For example, a lemon-scented candle would complement lavender oil.
Step 4
Light the candle with a wooden match.
Step 5
Replace the oil dish on top of the oil warmer. The small flame warms the bottom of the oil reservoir, and the oil begins to simmer, instantaneously diffusing the scent throughout the room.