Things You'll Need
Water

Measuring cup

Mild detergent

Soft-bristled brush

Comb

Microfiber cloths

Towels

White vinegar

Wire coat hanger

Duct tape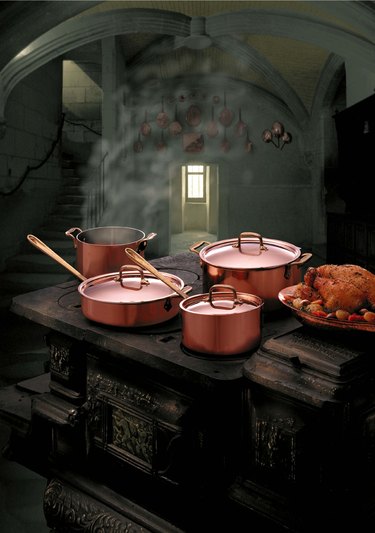 Although the exteriors of steam cleaners—upright or handheld suction and nonsuction models—vary by manufacturer in the terms of color and shape, most steam cleaners have the same basic design that includes nozzles, attachments, a hose and a water tank for water recovery or steam generation. As a result, cleaning a steam cleaner only requires learning a few tricks for removing and dislodging dirt and debris based on your model type—suction or nonsuction.
Suction Steam Cleaners
Step 1
Rinse your steam cleaner unit's floor nozzle. Pour 2 cups of water on a noncarpeted, floor and suck the water from the floor through the nozzle. Repeat as necessary to dislodge all dirt and debris from the nozzle. If your unit's model has a floor nozzle cleaning tool, slide it back-and-forth inside the nozzle to dislodge debris.
Step 2
Fill a sink or bucket with warm, soapy water.
Step 3
Clean your unit's hose. Suck soapy water from the sink and then clean water to rinse. Hold the hose parallel with your body to drain any water remaining in it into your unit's recovery tank. Turn off your steam cleaner, unplug it from the electrical socket and then remove the hose to air dry.
Step 4
Remove and clean the attachments. Launder washable fabric attachment covers (if applicable). Clean hair from brush heads with a soft-bristled brush or comb. Soak the attachments in soapy water for 30 minutes, wash with a lint-free microfiber cloth and then rinse under hot tap water. Place your attachments on a dry towel to air-dry.
Step 5
Wash the water-recovery tank, tank lid and filter (if applicable). Pour the dirty water out of the tank. Rinse any debris from the bottom and then place the tank, lid and filter in soapy water. Wash the pieces with a microfiber cloth and then rinse under hot tap water. Air-dry the pieces on a towel.
Step 6
Wipe the exterior of your steam cleaner unit with a damp microfiber cloth.
Step 7
Reassemble your steam cleaner.
Nonsuction Steam Cleaners
Step 1
Unplug your steam cleaner.
Step 2
Fill a sink or bucket with warm, soapy water.
Step 3
Place your steam cleaner's attachments in the soapy water and wait 30 minutes.
Step 4
Wash the attachments with a lint-free microfiber cloth, rinse with hot water and then place on a dry towel to dry.
Step 5
Pour a descaling solution—equal parts vinegar and water—into your steam cleaner's water tank. Wait 20 minutes. If your steam cleaner manual warns against using vinegar or a descaling solution, skip this step.
Step 6
Rinse your unit's water tank. Swirl clean water around inside the tank to loosen mineral deposits. If you're using a descaling solution, pour out the solution and swirl-rinse to dislodge mineral deposits and remove any remaining solution residue.
Step 7
Wipe the unit exterior with a damp cloth.
Step 8
Reassemble, plug in and turn on your steam cleaner. Press the steam trigger to dry out the water tank before storage.
Tip
If your suction steam cleaner has carpet brushes, lay your cleaner on its side and remove hair and lint from the brushes with a comb. If your steamer hose has a dirt or hair clog, dislodge it with a wire coat hanger. Straighten a wire coat hanger and wrap one end with duct tape. Push the hanger into the hose to dislodge the clog.
---
Based in Southern Pennsylvania, Irene A. Blake has been writing on a wide range of topics for over a decade. Her work has appeared in projects by The National Network for Artist Placement, the-phone-book Limited and GateHouse Media. She holds a Bachelor of Arts in English from Shippensburg University.