The Maytag Mer5754qaw is an electric smooth top range that offers a cook and hold feature. This setting allows you to cook food for the time and temperature you set, and then it automatically changes over to hold mode for an hour to keep food warm. This feature can be helpful when you are planning a meal ahead of time and don't want the food to get cold as it sits or as you cook other items on the stove top.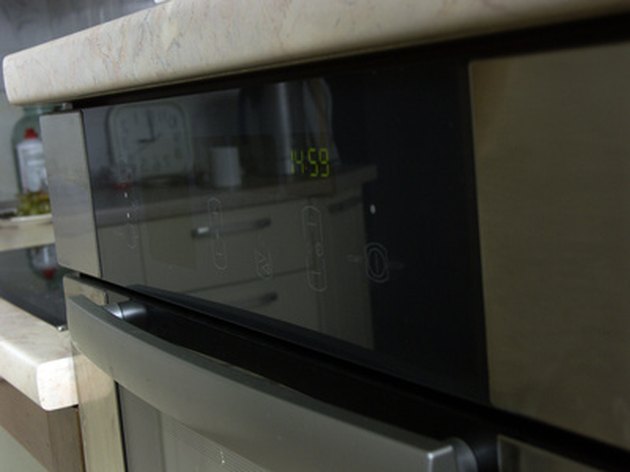 Step 1
Press the "Cook and Hold" button on the control panel. "000" will light up in the display screen. Enter the temperature at which you want to cook the food by pressing the buttons "More+" to increase the temperature or "Less-" to decrease the temperature. The oven temperature settings range from 170 to 550 degrees.
Step 2
Press "Cook and Hold" again or wait four seconds. The display will show "00:00" flashing in the display screen. Enter the amount of time you want the food to cook, plus 10 minutes for preheating, by pressing the buttons "More+" to increase the time or "Less-" to decrease the time. The allowable bake time is 10 minutes to 11 hours, 59 minutes. The timer will start to count down once the time is entered.
Step 3
Put the food in the oven and allow it to cook for the time set. The oven will beep four times when the cooking time has elapsed, and the oven temperature will change to 170 degrees Fahrenheit to hold the food. "Hold and Warm" will light up on the display screen and the oven will stay at 170 degrees Fahrenheit for one hour. The time of day will reappear on the display screen once the hour of holding has elapsed. Press "Cancel" anytime in the holding hour to turn the holding temperature off.