The words are sometimes used interchangeably, but a patio and a porch are not the same by definition. At home, both provide a spot to enjoy the outdoors near the indoors, and that's almost where the similarities end. Understanding the differences, however, can broaden your architectural design smarts.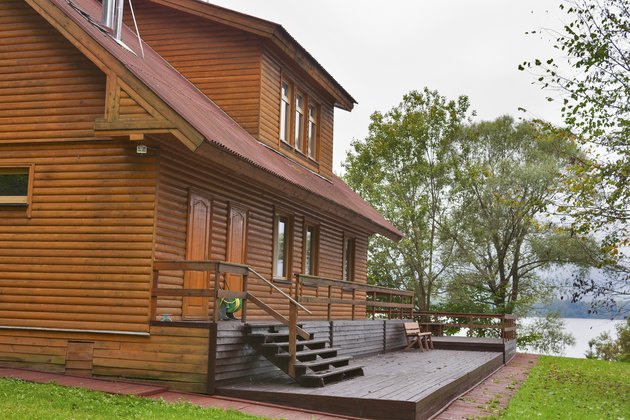 credit:
Panama7/iStock/Getty Images
A porch is typically constructed at any entryway and attached to the home. It may be covered or not, and screened or not. A patio, on the other hand, is constructed in or on the ground directly beside or slightly out from the home, such as around an in-ground pool. It may be made from practically any hard material, including poured concrete, paving blocks, flat rocks, bricks or gravel set in the earth. Wood decks, even those constructed on the ground, are not patios. Depending on codes, decks and porches that are 2 feet or higher typically must have a railing.