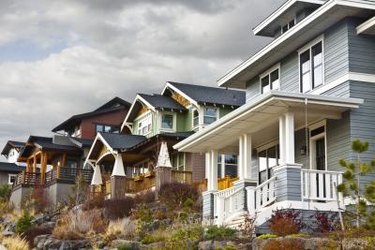 Porches are as unique as the houses they border. They provide a peaceful place to enjoy the evening and a dry place for children to play when it's rainy out; however, if a porch is not properly fitted with railings it can pose a safety hazard.
Standard Heights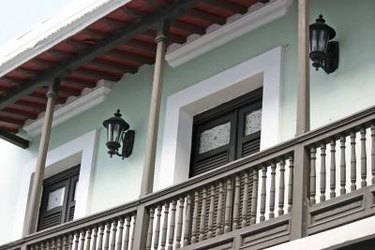 Porch rail heights generally range from 30 inches to 42 inches, but the most common sizes are 36 to 42 inches. Porch rail kits contain rail heights in the 36 to 42 inch range.
Safety Regulations
Safety regulations for railings differ by country, city and state. For example, New York State Residential Building Code regulations state that for landings, porches and balconies more then 30 inches off the ground, railings of at least 42 inches in height are required.
Restoration Work
Many Victorian homes had lower rail heights, but with new regulations, replacement rails may be taller then the bottom edge of the house windows which will lend an unbalanced look to the structure. You can restore the rails at the original height, but if they are replaced they must meet the new building code standards in your area.
Tips
When adding porch rails check with municipal authorities about railing regulations. If you are restoring an older home, consider rebuilding instead of replacing the railing to avoid an unbalanced look. Make safety your primary concern.