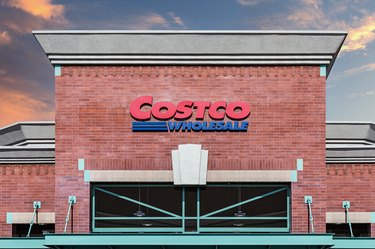 When it comes to ice cream, you can't go wrong with classic flavors like vanilla, chocolate, and strawberries. But every now and then, our favorite retailers offer varieties that are less common in the U.S. Such is the case at Costco, where you can now buy durian ice cream.
If you're unfamiliar with durian, it's a fruit from Southeast Asia. It's ‌super‌ healthy, as it's packed with essential nutrients like fiber and vitamin C. However, the fruit is acquired taste, as different people perceive the smell and flavor in different ways.
To some folks, durian smells light and sweet, while others say it smells like feet or sewage. It's a lot like cilantro, which can taste like either citrusy parsley or soap, depending on who you ask.
That being said, the appearance of durian ice cream at Costco has caused quite the stir. The product is by Maven's Ice Cream and contains real durian pulp.
As predicted, some shoppers were eager to try the treat, while others were are highly skeptical. But interestingly, according to those who enjoy durian, eating it in ice cream form might be the way to go.
"It's best to try it when it's frozen. That's how I learned to eat it and it's delicious. The smell is less potent when frozen, too," said one person. "Durian is a very acquired taste. I love it frozen and in other foods — I hate it by itself," shared another shopper.
If you're curious about Maven's Durian Ice Cream, note that it's priced at $17 for two pints, so it's not exactly cheap. It might be worth splitting the ice cream with the friend or only buying the treat if you love durian.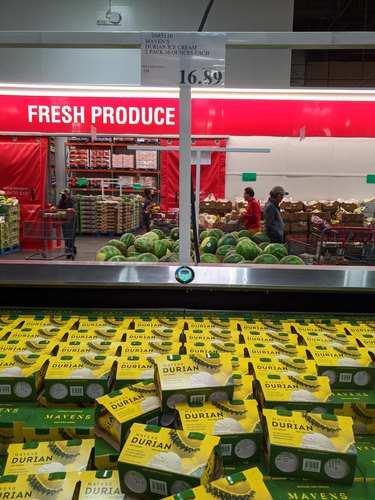 Also, keep in mind that it's not available at all Costco locations (yet). According to the Maven's Ice Cream Instagram, it's only available at warehouses in the Bay Area of California, including San Francisco, San Jose, Livermore, and Alameda — but the company plans to expand to other warehouses. You can also use the product locator tool on the Maven's Ice Cream website.