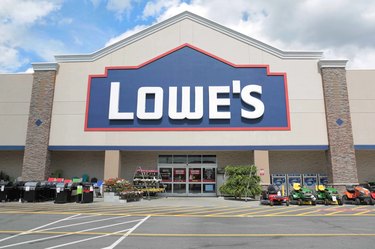 Who doesn't love free things? In celebration of Mother's Day coming down the pike on May 14, Lowe's has just announced that they will be giving away free one-pint flowers to shoppers.
Lowe's Free Mother's Day Flower Giveaway will take place on Mother's Day itself from 10 a.m. to 1 p.m. your local time. So in between your Mother's Day brunch and all of the other ways you'll be doting upon your mom or mother figure, make sure to stop by your nearby store. Attendees will not only get free flowers, but they will also receive a $10 coupon for their next $75 purchase at Lowe's.
In order to participate in this Mother's Day Flower Giveaway, you'll have to register online before the event. Registration opens on Saturday, April 30 at 12 a.m. your local time — mark your calendars now!
Looking for Mother's Day inspiration? We've got you covered. Check out some of our other Mother's Day ideas below: