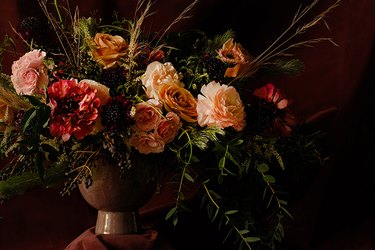 White and bright feels like it's been around for a while now. I predict we will see a lot more dark, saturated colors popping up in home decor — and what better way to do it than with flowers. If you are ready to play with some moody florals, I've put together some free downloads so you can add a little drama to your home decor.
I teamed up with my favorite local florist, House of Flowers, to put together this gorgeous arrangement for me to then photograph. The design is traditional, wild and free all at once. I channeled my inner Dutch master and made six different versions available for you to download. I'm pretty sure there is one to suite any home or style.
And for Valentine's Day, or really any day of the year, why not go a little nontraditional. Instead of giving flowers, we suggest that you print out and frame one of these for your sweetheart, friend, or family member. These flowers will be blooming all year long.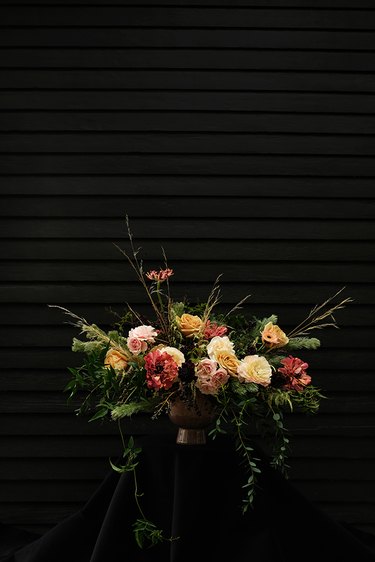 I printed them all at Parabo Press (not sponsored, I just really love the quality of their work). I love their matte finish and heavy paper. The printed pieces almost look like a painting with their velvety, rich finish.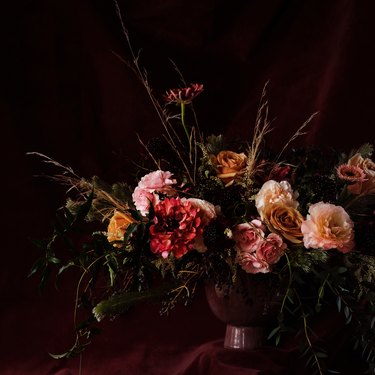 Things You'll Need
Photo printer, or you can send off the files to an online printing company like Parabo Press or Artifacts Uprising

Frame to fit the print size (or keep it simple and hang the print up with some washi tape)
I framed three of my favorites, and I love how they look together.