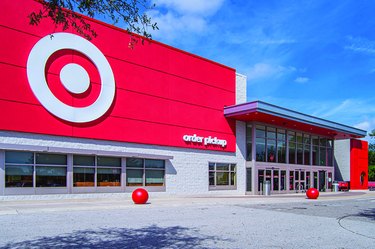 While out on a morning Starbucks run, you're probably used to seeing the now ubiquitous cake pops that the coffee chain has been selling since 2010. You'll probably even buy one (or three) of them while grabbing a caramel macchiato. At $2.95 each, however, they may not always sound so sweet to your bank account.
Luckily, Target is now offering a four-pack of cake pops for only $5.99. That's nearly half the price of Starbucks, without having to splurge on a venti matcha latte to go with them! The cake pops, sold under Target's in-house sweets line Favorite Day, can be found in the bakery section of most Target locations.
The cake pops are nearly identical in taste and texture to the versions sold in Starbucks stores, and Target is even offering up seasonal flavors just like the coffee retailer. Right now, you'll find vanilla cake-flavored pops with a white chocolate coating in stores.
You may want to hurry, as these seasonal mini treats may be off the shelves before you know it.