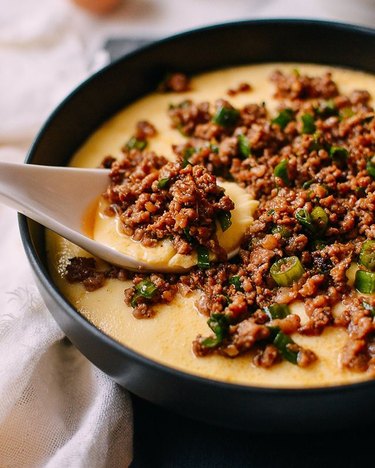 Eggs are a perfect vehicle for experimentation because there are so many ways to serve them. There are even super simple ways to spice up (sometimes literally) your eggs that don't require much time, effort, or thought. Now, let's crack on and discover some egg-citing egg upgrades.
1. Craving California 7-Minute Eggs with Everything Bagel Seasoning
Everything bagel seasoning tastes good on, well, everything savory, but this is especially the case when it comes to breakfast foods. Simply sprinkle some on eggs and be prepared for serious flavor.
2. The Woks of Life Steamed Eggs with Crispy Pork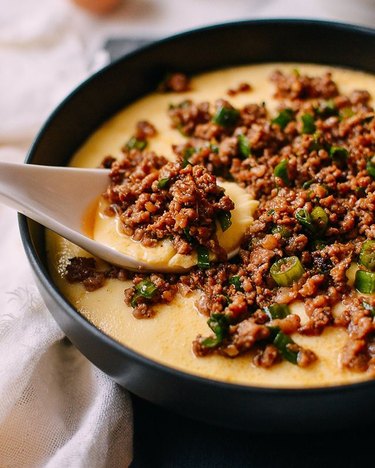 We love the idea of steaming eggs and then topping them with crispy, savory pork bites.
3. My Korean Kitchen Korean-Style Braised Eggs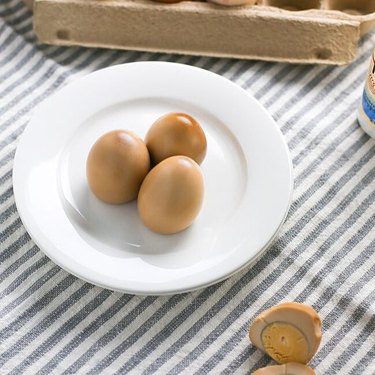 Why make regular boiled eggs when you can make eggs boiled in a soy sauce, rice wine, and green onion mixture?
4. Rasa Malaysia Parmesan Eggs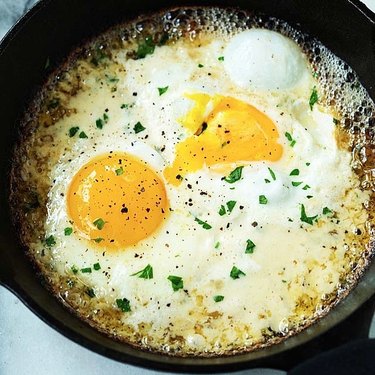 For extra creamy eggs, you'll want to add Parmesan cheese and heavy cream.
5. Muy Bueno Cooking Huevos a la Mexicana (Mexican-Style Scrambled Eggs)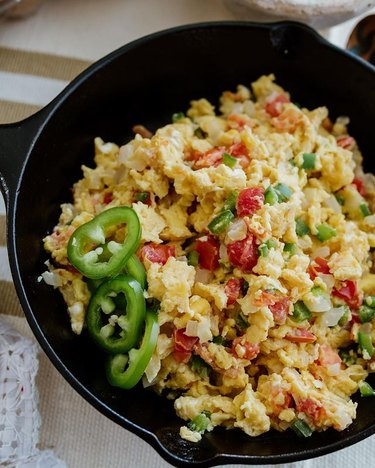 Add white onions, jalapeños, and tomatoes to your scrambled eggs for a Mexican-style twist.
6. Cooking With Books Crispy Wonton Egg Cups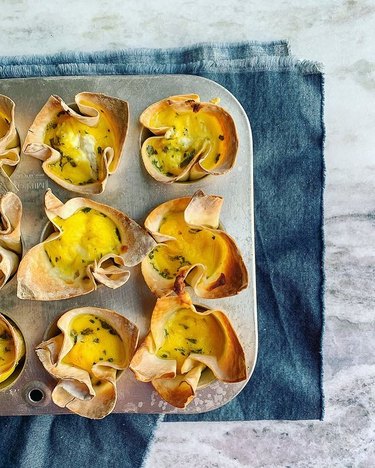 If you love egg cups, then you should definitely try baking them inside wonton wrappers.
7. Immaculate Bites Shakshuka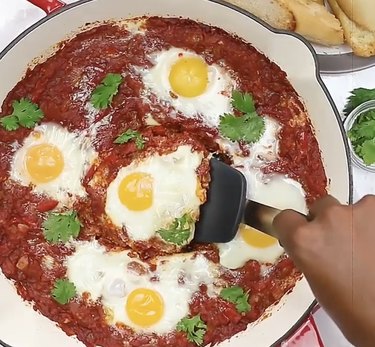 Shakshuka is a popular North African and Middle Eastern dish featuring poached eggs in a tomato-based stew.
8. Belly Over Mind Spinach and Leek Béchamel With Poached Eggs
This spinach and leek béchamel will completely transform typical poached eggs.
9. Cooking With Nart Thai Omelette (Kai Jeow)
You're going to want to update your omelette, Thai-style, with green onions and fish sauce.