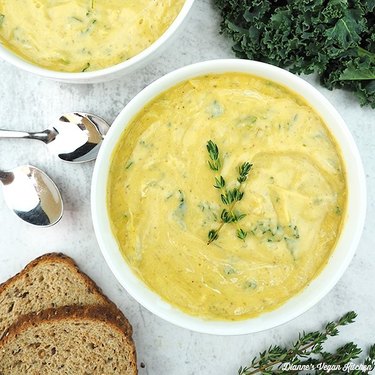 When it comes to St. Patrick's Day dinner recipes, many immediately think of corned beef and cabbage. However, for everyone who wants to try something different — but still Irish or Irish-inspired — this year, we've rounded up alternative St. Patrick's Day recipe ideas. Make sure you have your potatoes ready!
1. The Daring Gourmet Traditional Irish Beef and Guinness Stew
This beef stew can be made on the stovetop or in a slow cooker. Just be warned: It does take over two hours to make, but will likely provide you with leftovers.
2. Olivia's Cuisine Dublin Coddle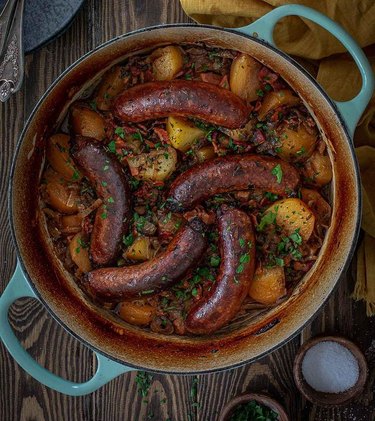 Coddle is an Irish dish that was created to use up leftovers, but it's typically made with sausages, potatoes, and onions. This recipe also includes bacon, beer, and parsley.
3. Dianne's Vegan Kitchen Vegan Colcannon Soup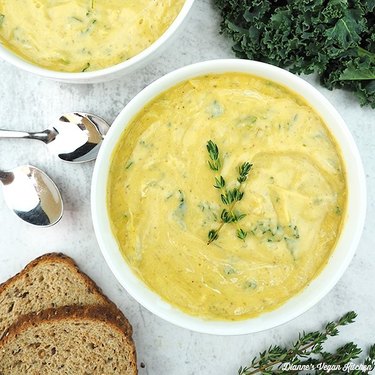 Colcannon refers to an Irish dish that consists of potatoes and cabbage. This recipe turns that into a 50-minute soup vegans can happily enjoy.
4. Vegan Richa Boxty (Irish Potato Pancakes) with Avocado Basil Ranch
This vegan recipe would make for a delicious side on St. Patrick's Day (especially with the pop of green).
5. Sweet C's One-Pot Irish Whiskey Glazed Salmon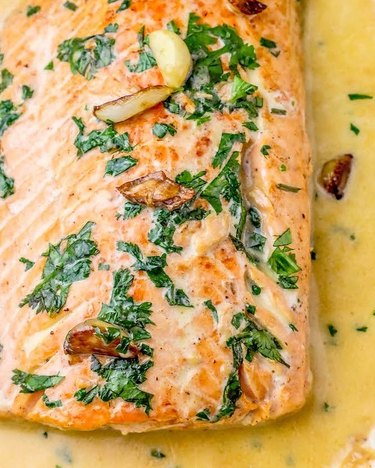 With just one pot and 19 minutes of your time, you can create this flavorful Irish whiskey salmon.
6. Homemade Interest Irish Potato Bites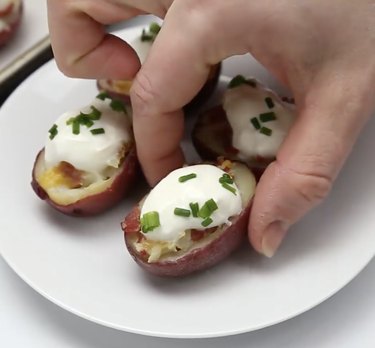 These baked potato bites are filled with corned beef, cheddar cheese, and sour cream. They'd be a perfect dinner appetizer or side.
7. What the Fork Gluten-Free Irish Soda Bread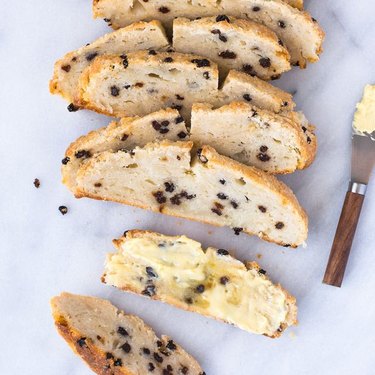 For all our gluten-free friends out there, this Irish soda bread recipe offers a diet-friendly way to celebrate St. Patrick's Day. You can serve it as a dinner side with Kerrygold butter (an Irish butter, of course) or use it to sop up excess stew.