This New Year's Eve, we have reason to celebrate, because 2020 is ​finally​ over. If you, like us, want to welcome in 2021 with a bang, why not start at the dinner table? For your New Year's Eve festivities, we rounded up some of our favorite celebratory dinner recipes. Cheers!
1. A Cozy Kitchen Detroit-Style Pizza
Pizza is one of those foods that is synonymous with parties and happy times. This New Year's Eve, why not try your hand at making a Detroit-style pie with a delicious thick crust?
2. Grandbaby Cakes Pot Roast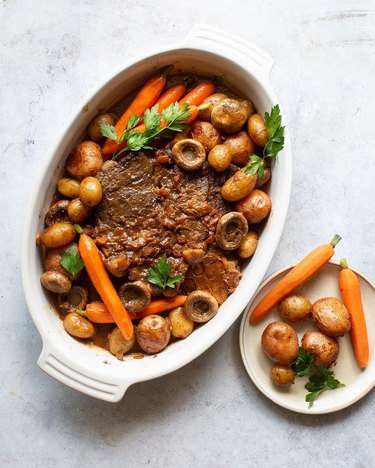 For a hearty, comforting start to 2021, make a flavorful pot roast complete with carrots, potatoes, and mushrooms. The best part is that you'll likely have leftovers for the next day.
3. Kawaling Pinoy Chicken Adobo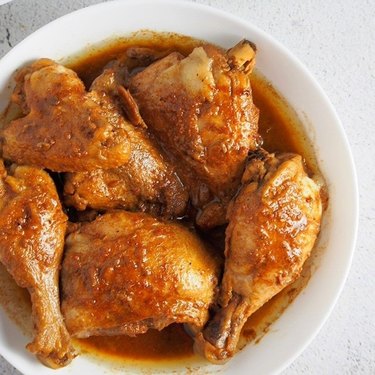 You can't go wrong with a savory braised chicken and a side of rice. Kawaling Pinoy adds that you can also serve this with pan-fried potatoes and hard-boiled eggs to make it extra festive.
4. Mexico In My Kitchen Mexican Pork Tamales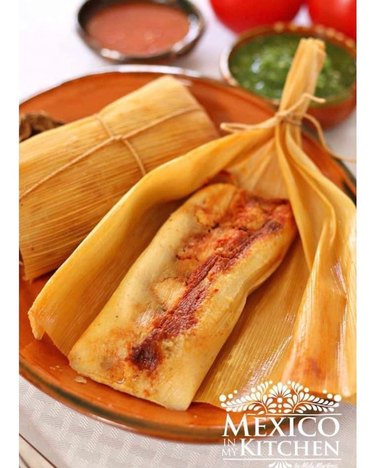 These pork tamales are a labor of love perfect for a small gathering. Though they take almost two hours to make, you better believe they'll fill you with joy.
5. The Woks of Life Lobster Sticky Fried Rice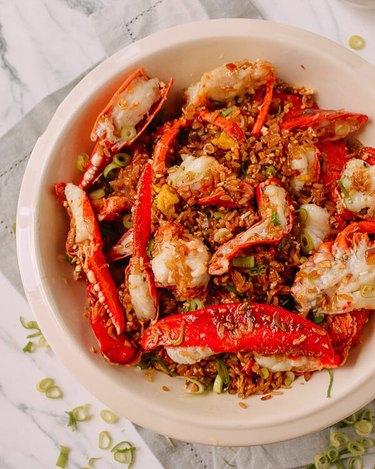 Nothing screams "celebration!" like lobster. Paired with sticky fried rice, this dish will signal in a decadent new year.
6. Jessica in the Kitchen Bang Bang Cauliflower
To start the new year with a bang, why not go for some vegan-friendly bang bang cauliflower? Jessica in the Kitchen describes them as "crispy, sweet, and spicy, and tossed in a creamy spicy mayo sauce." Yum.
7. Cook With Manali Punjabi Dum Aloo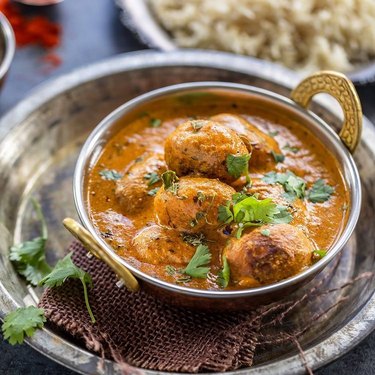 This Northern Indian recipe features baby potatoes cooked in a spicy curry, yogurt, and a touch of cream. Cook With Manali says that this is perfect for special occasions, and can be served with a side of rice or naan bread.
8. Laura Vitale Eggplant Parm 2 Ways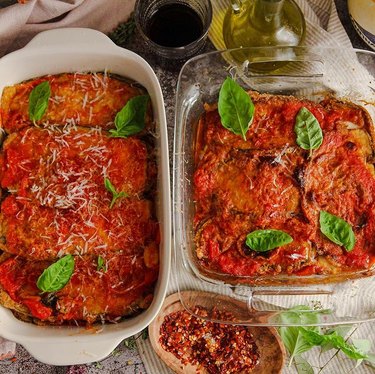 You can never, ever go wrong with a celebratory eggplant parm — especially when it's filled with a homemade sauce and fresh Parmesan cheese. Plus, with this recipe, you get two options: baked and home-style.
9. The Hungry Hutch Gnocchi With Peas and Lemon Cream Sauce
If you like your New Year's Eve celebrations with a side of pasta, this recipe is for you. Starring a lemon cream sauce and peas, this dish is also as refreshing as we want the new year to be.
10. Muy Bueno Cooking Shrimp Tacos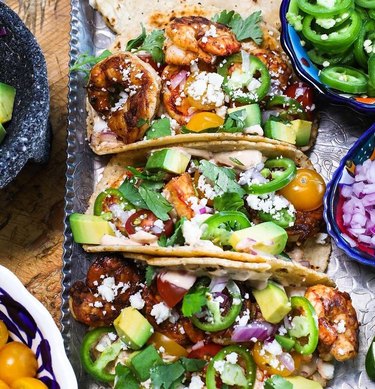 A taco party is our kind of party. Made with spicy shrimp, chipotle crema, and several veggies, these tacos are sure to help you take a bite out of the new year.
Now if you really, ​really​ want to celebrate the end of 2020, go for a steak with fancy butter. For all the vegetarians and vegans out there, a cauliflower steak would be a great alternative.