As 2020 comes to a close, it's time once again to look back on what happened in our homes over the past 12 months. And a weird 12 months it has been. Not surprisingly, many of this year's decor trends emerged from being quarantined indoors as we sought out ways to make our homes look or feel new again. From snazzy offices to DIY projects, here's an overview of all the movements we watched (and mostly) loved.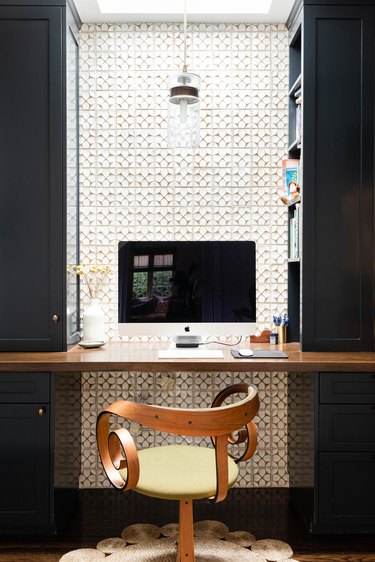 Thanks to the pandemic, our homes became more than the places we sleep and eat — they also morphed into offices. Amazon and Walmart routinely sold out of desks, as Americans sought ways to transform their spaces into work zones.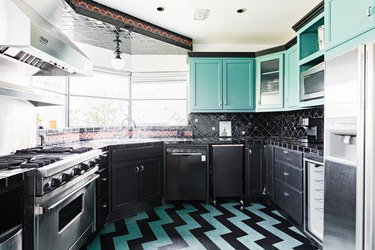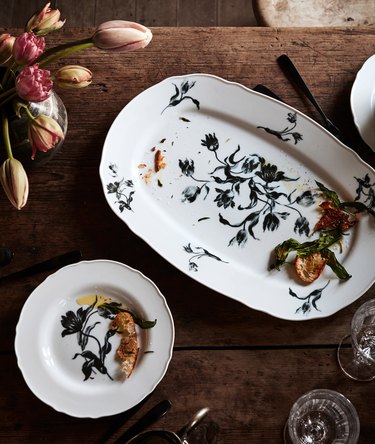 Thanks to TikTok, "cottagecore" came front and center in the latter half of the year — probably thanks in part to people wishing for simpler times. The aesthetic is dominated by granny-chic details, mismatched dishes, worn woods, and, basically anything you might find in a little fairy cottage.
It started with Aaron Paul's Idaho home designed by Jake Arnold and continued with Leanne Ford's Crate and Barrel collection. In 2020, boho mutated into something a bit more streamlined and tactile — what we termed "earthy luxury" with lots of expensive, natural stone mixing with earthy hues and tons of texture.
Thick white-and-colored stripes were a hit in 2020 — everything from summery hues to earthy combos graced home accessories as well as restaurant and retail design.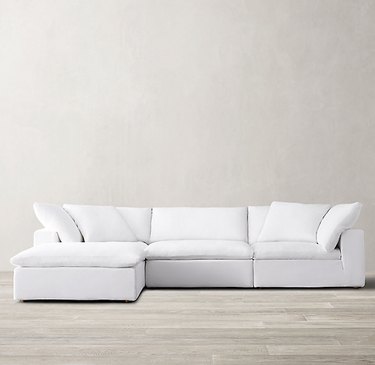 Celebs were all over this piece of furniture in '20, in particular this sofa from RH, literally called "the Cloud." But, more generally, we saw the concept of a "cloud couch" — a deep, light-colored sofa you sink into — in many homes.
Lamps With Accordion Shades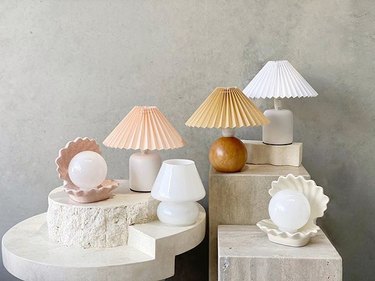 The old-school accordion lampshade came back big time. We knew it was for a sure a trend when Danish design retailer HAY's Matin lamp started showing up in all our favorite feeds.
Color Trends: Ochre, Terra Cotta, and Lilac
The favored colors of 2020? The earthy-but-fun hues of ochre and terra cotta. On the other end of the spectrum, pastels were big, especially light purples and lilacs.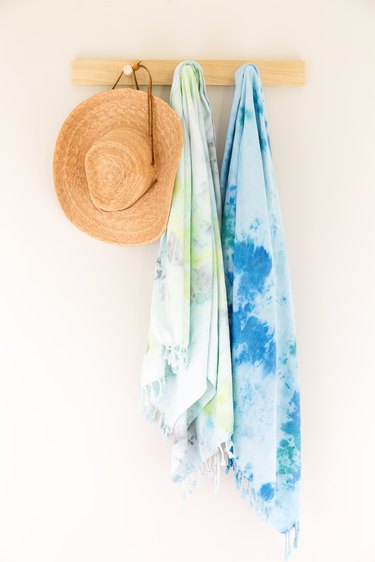 Here's one that we have to admit had its place ... but we're not so sure of its staying power? Tie-dye became a popular activity in lockdown, as we brought the bright dye technique to things like throws, pillowcases, even masks. Only time will tell if it stays in our lives!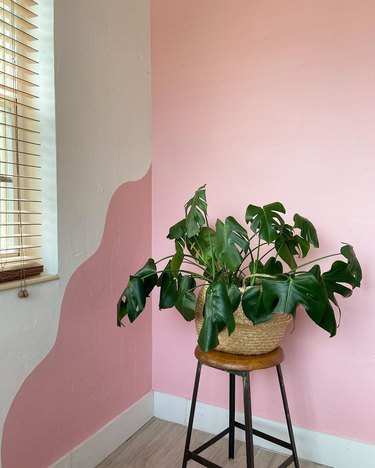 2019 may have been the year of the arch shape; 2020 was a bit more wacky with millennials trying this easy paint hack on corners of their walls.
Ball-Shaped and Round Pillows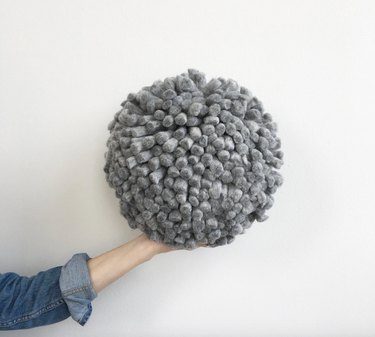 This past year, we asked for even more of our pillows, eschewing the standard square and rectangle varieties for ones that were round, or even three-dimensional.
Traditionalism With a Touch of British Flair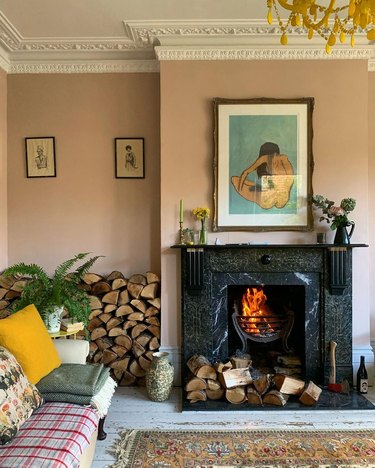 Traditionalism was definitely a 2019 trend; in 2020 it began to feel a bit more British with worn rugs, cozy fabrics, and spaces with old world elements like moldings and marble fireplaces.
This past year, those who were truly ahead of the curve didn't just paint a room in a single bold hue — instead, they added tone-on-tone ideas, incorporating accents in a similar hue to the base color.
---
Leonora Epstein is Hunker's Senior Director of Content. She has previously served as Executive Editor at HelloGiggles and as BuzzFeed's Deputy Editorial Director. She is the co-author of "X vs. Y: A Culture War, a Love Story" (Abrams, 2014). Feel free to reach out at leonora@hunker.com.